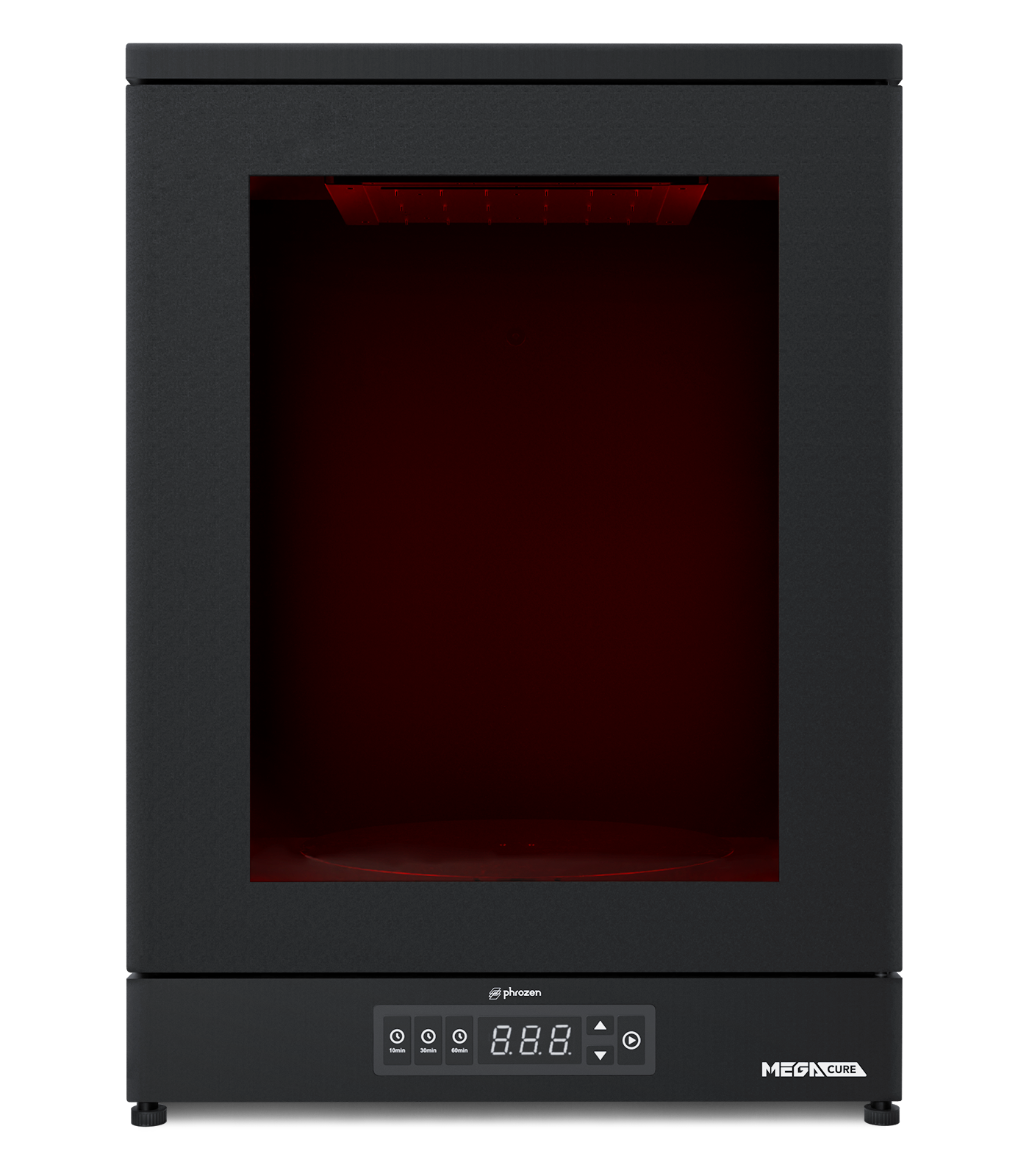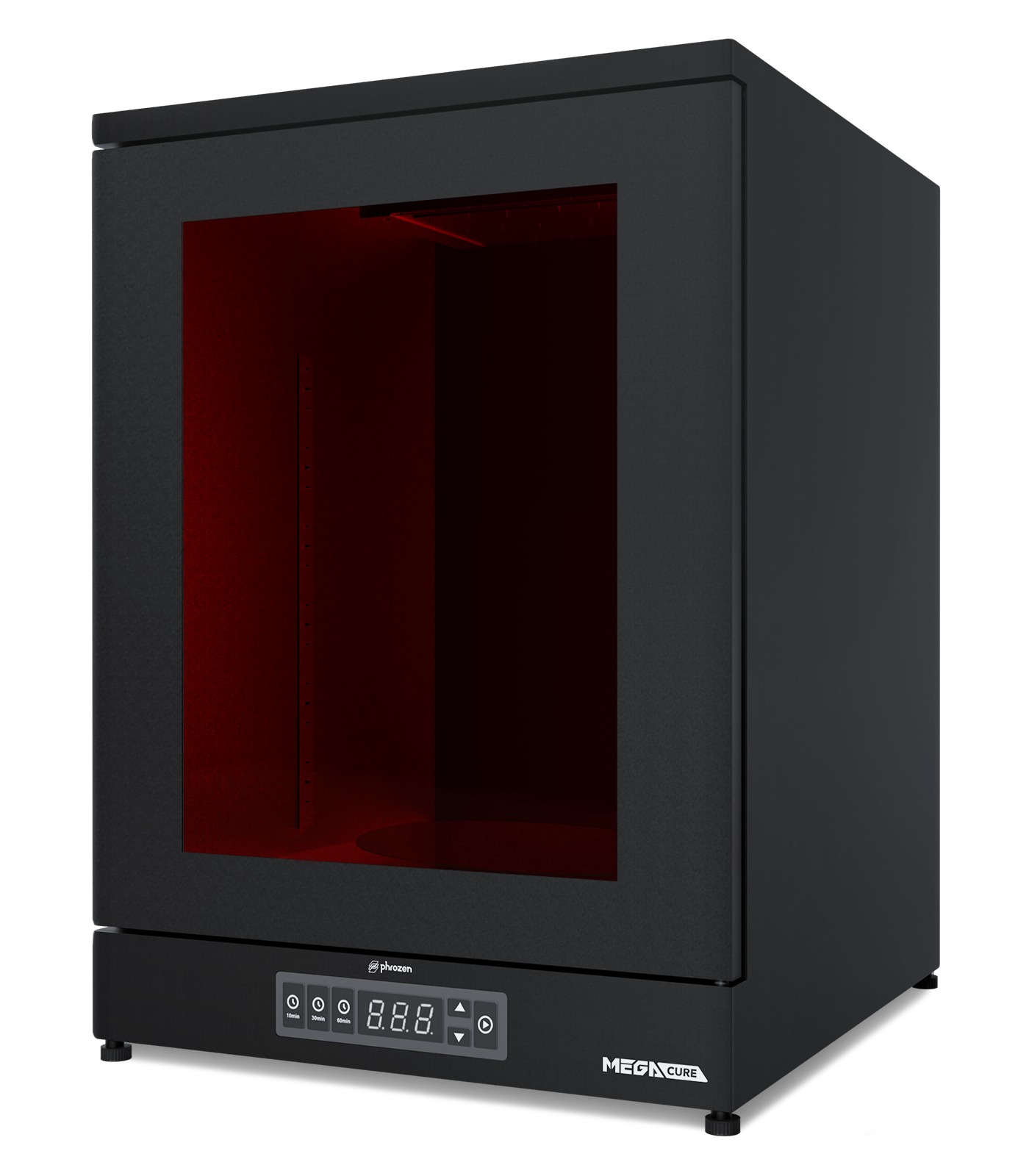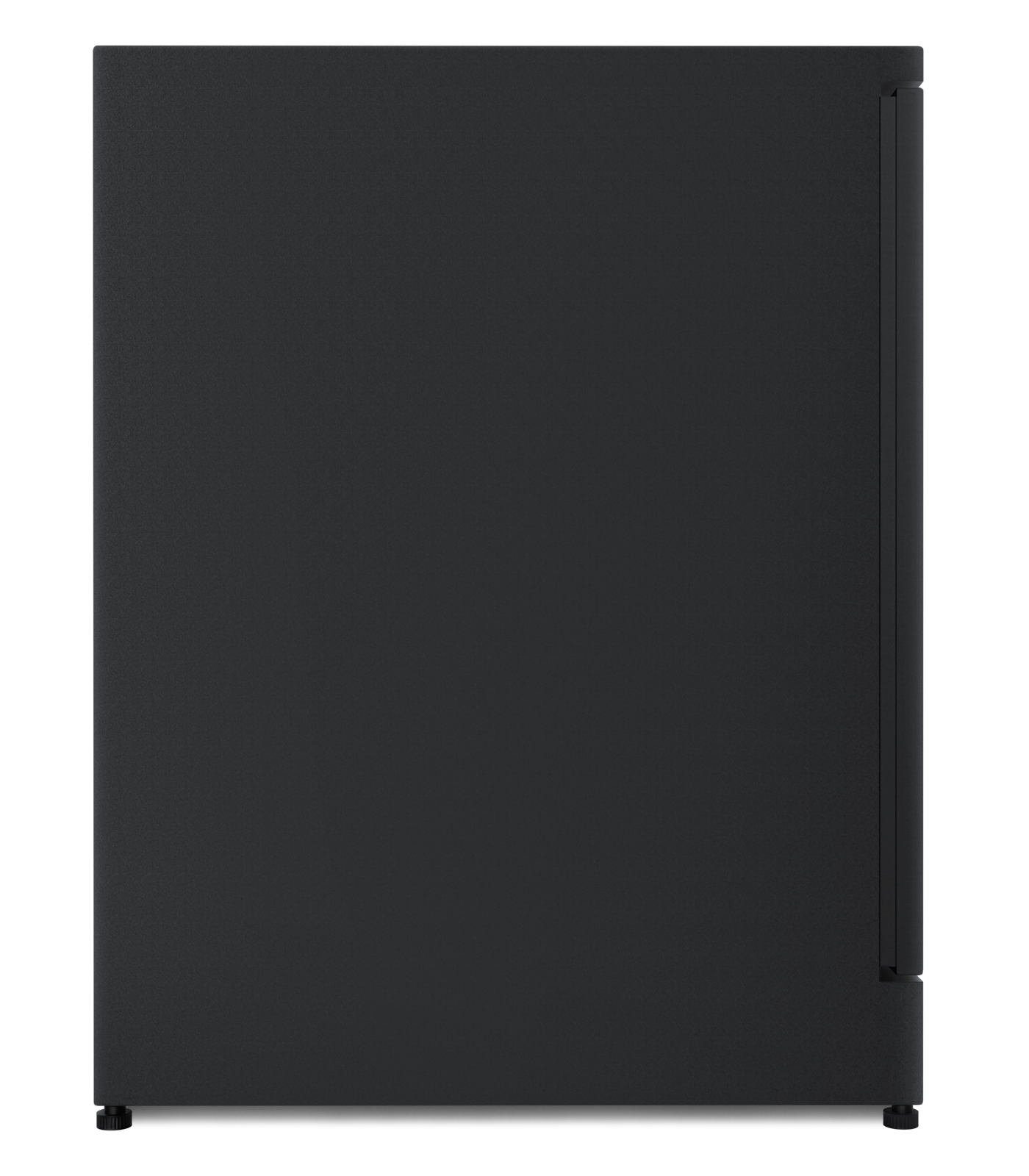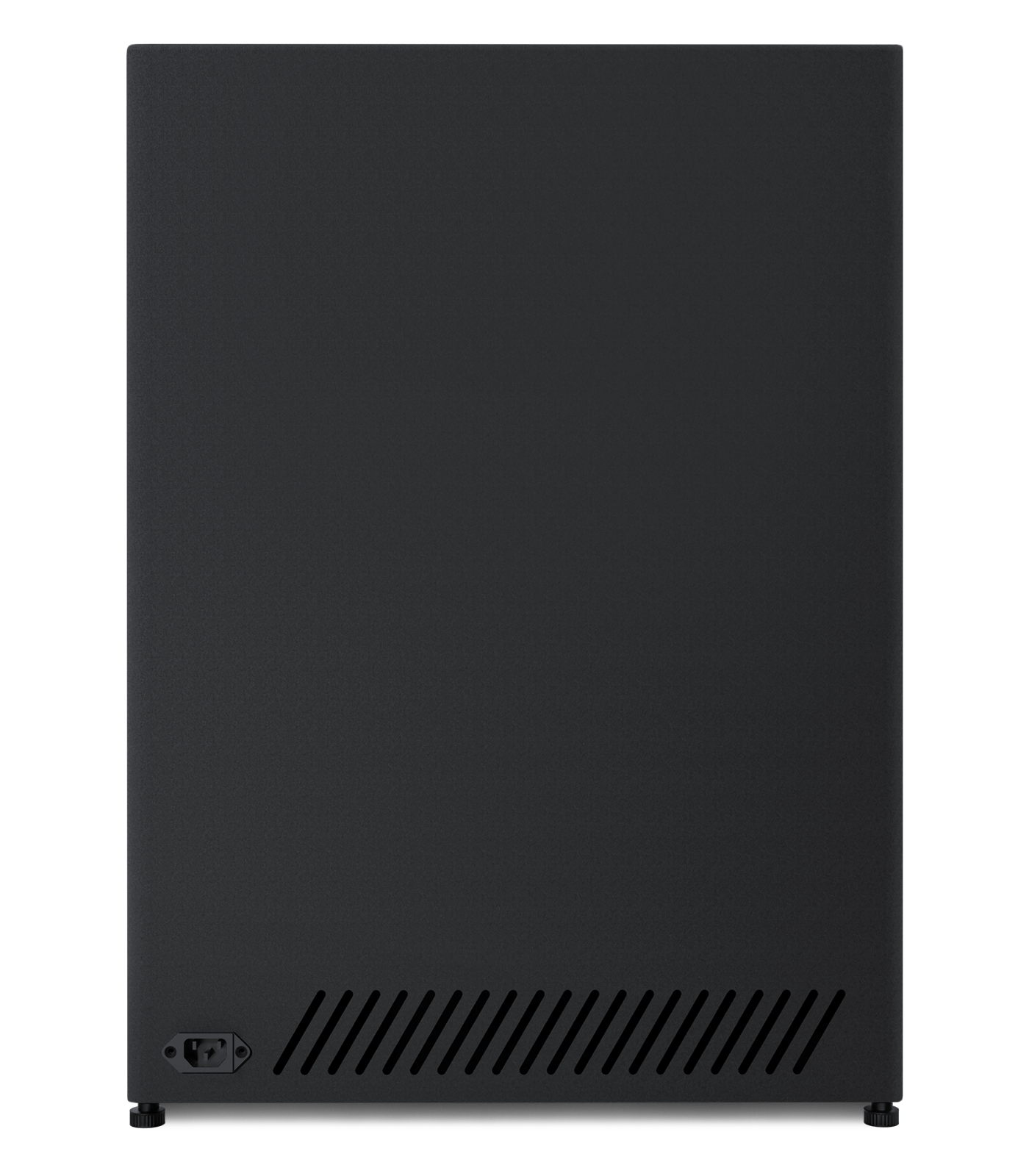 Phrozen Cure Mega: Post Curing UV Lamp
Large prints need large solutions; this is where Phrozen Cure Mega comes in. Without proper curing assistance, large prints can easily fail. Phrozen Cure Mega comes with 40 X 40 X 45cm mega chamber size. With a 405nm powerful UV light strength and a 360-degree rotating stand, Phrozen Cure Mega cures large prints or multiple smaller-sized models in a flash, regardless of size. 
Don't let your models fail at this crucial stage. Store your models in the chamber and with a click of a button, your models will be properly cured in an hour or less.
Benefits
Mega-Sized Chamber: Significantly generous amount of space to cure huge and large quantities of models in one sitting. The Super-Sized cure chamber for mega 3D prints.
Full Metal Exterior: This strengthens the entire structure, making it stronger, and more sustainable for long-term usage
No Blind Spots: With a 360° rotating platform, every part of your model will be cured with no difficulty
Easy-to-Use: Just place your models in the unit, set up the time, tap the start button, and you're done
No More Uneven Cures: No more uneven cures from leaving your models out too long in the sun, Phrozen Cure Mega makes sure to cure ALL your large-scale models evenly and properly
Time-Saving: Instead of waiting for hours for your models to cure with natural sunlight, just take a nap and your models will be ready in no time
Resources
Specs
Product Size: 48 x 45 x 61 cm
Inner Capacity: 40 x 40 x 45 cm
Machine Weight: 25 kg
LED Specification: 405nm
UV Light Intensity: 90W in total
Power Input: 100-240V AC; 50-60Hz
*All specifications have been tested in a laboratory. Please note that certain specifications may be subject to change without prior notice.
Shipping &
 Tariff
In certain countries, you may require an import license for purchasing curing lamps. Please

 

click here

 

for more details.
The purchase price does not include tariffs and shipping costs. Please note that we WILL NOT be providing a refund if a customer refuses to collect (or returns) their product(s) due to customs fees/duties and/or other related costs.
Customers will be responsible for customs clearance in all countries except Thailand and Brazil. For customers in those countries, we are going to charge you in advance and pay on your behalf for any duties and taxes that are due on products purchased.
Please note that the shipping cost will vary from country to country, please view our check-out page for the exact cost.

 

For more information, please refer to our Shipping Policy page.
Return & Warranty
According to the Consumer Protection Act, you have the option to request a refund within a period of 13 days. However, please note that the refund does not cover the shipping fees and tax/VAT charges. To initiate the refund process, you need to submit a request to the

Phrozen Support Center

within this 13-day timeframe. It is important to ensure that the product is returned in its original condition, and the entire batch order must be sent back. For more details, please refer to our

Refund Policy page

.




All products purchased from the official website of Phrozen are warranted under different terms. Phrozen offers a one-year warranty for all our products except consumables and components; this includes the LCD screen and the FEP film. LCD screens for the Sonic Mighty 8K, Sonic Mini 8K, Sonic Mega 8K, Sonic Mini 4K, and Sonic 4K are covered under a 3-month warranty. For more details, please refer to our Warranty page.

*Kind reminder: We would suggest pairing our printers with Phrozen's resins to prevent surface paint damage. If a problem occurs, please feel free to contact our support team.