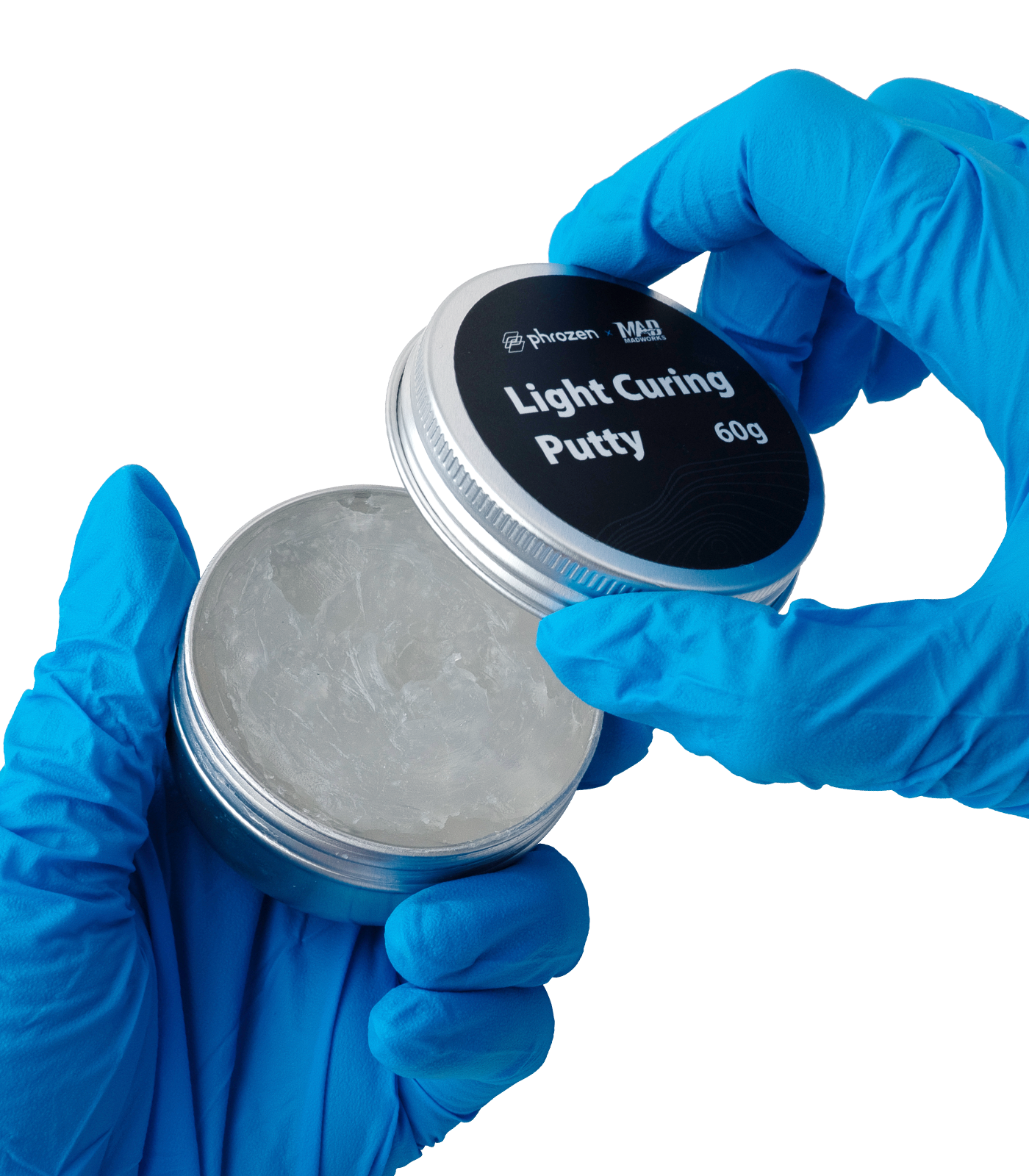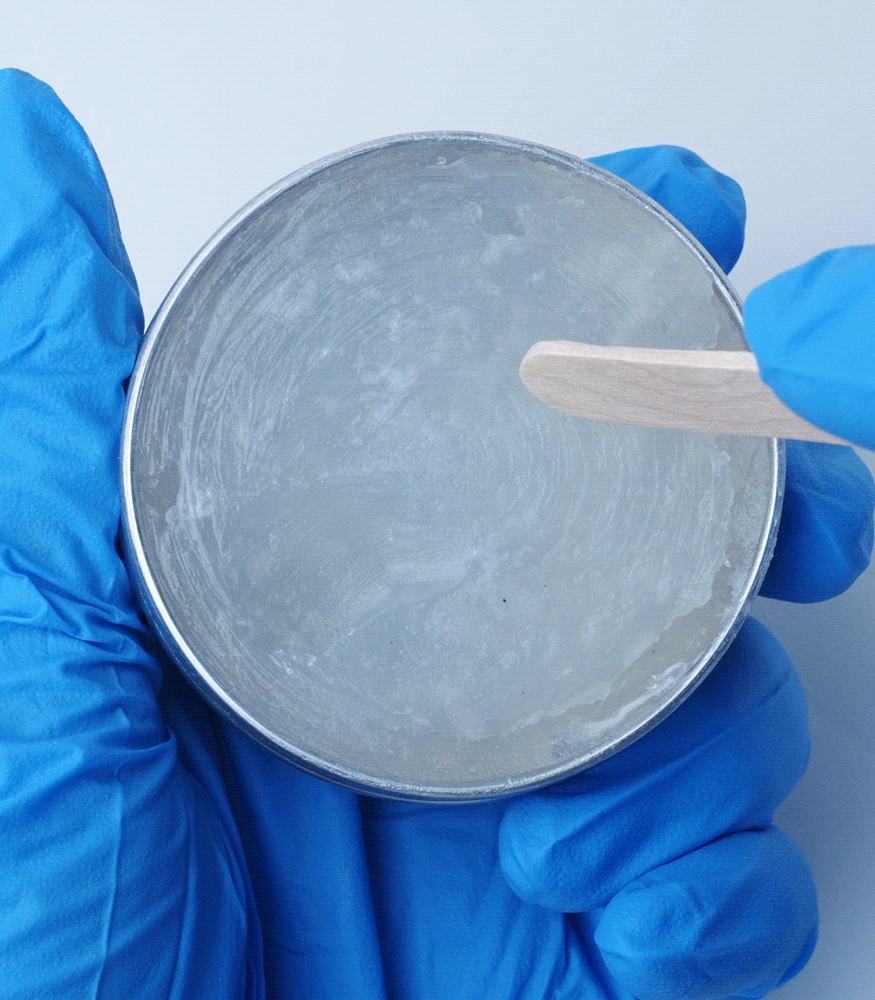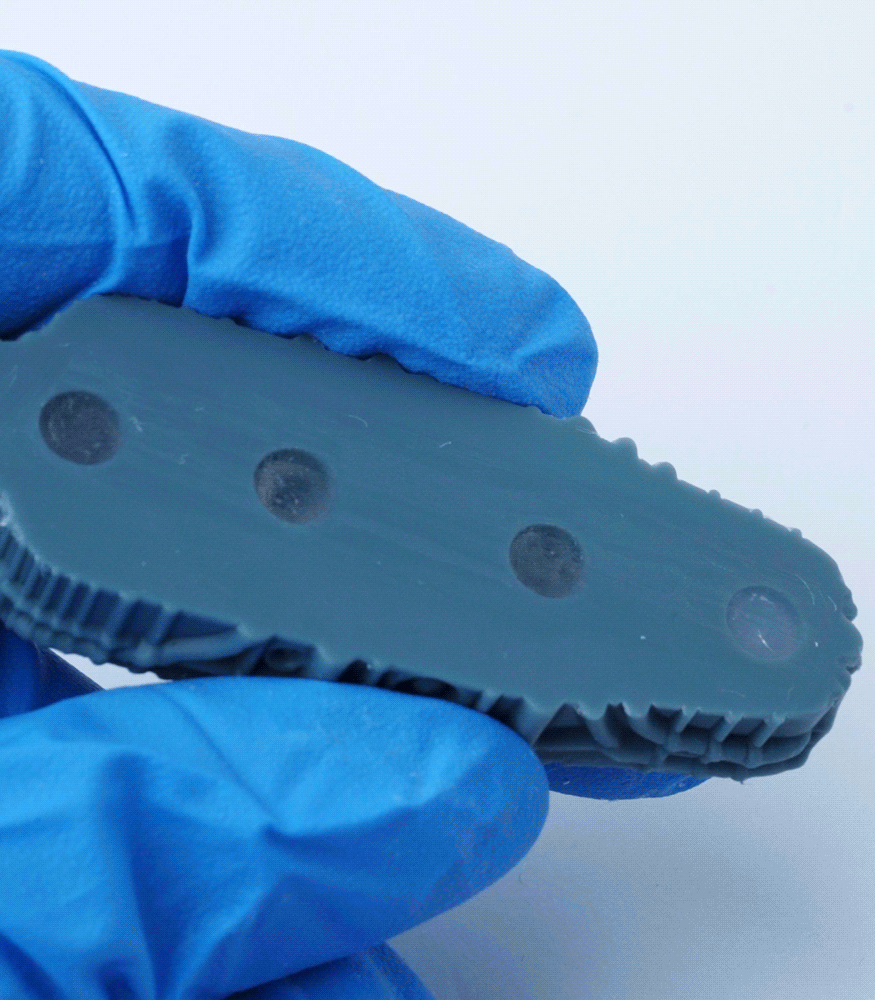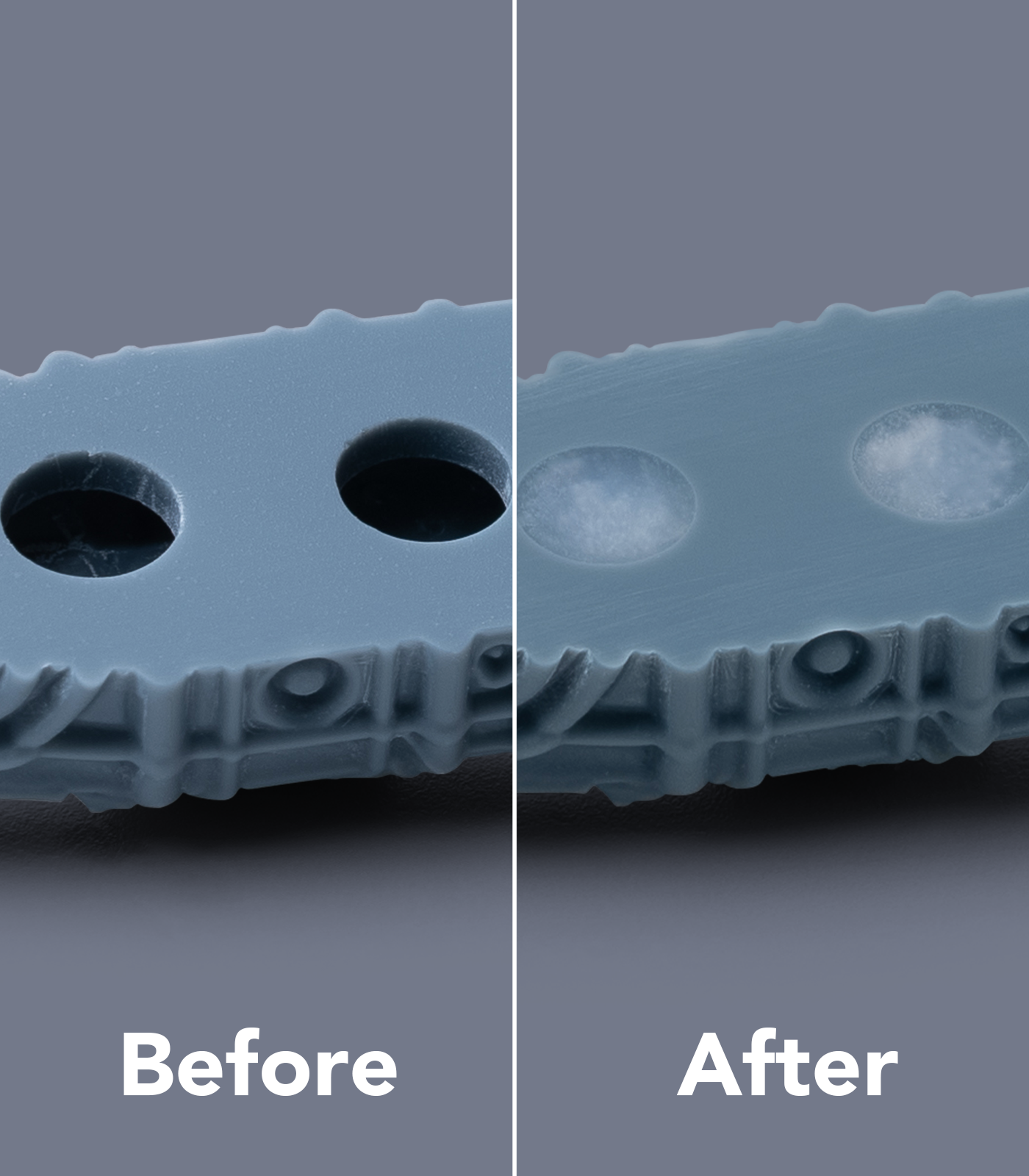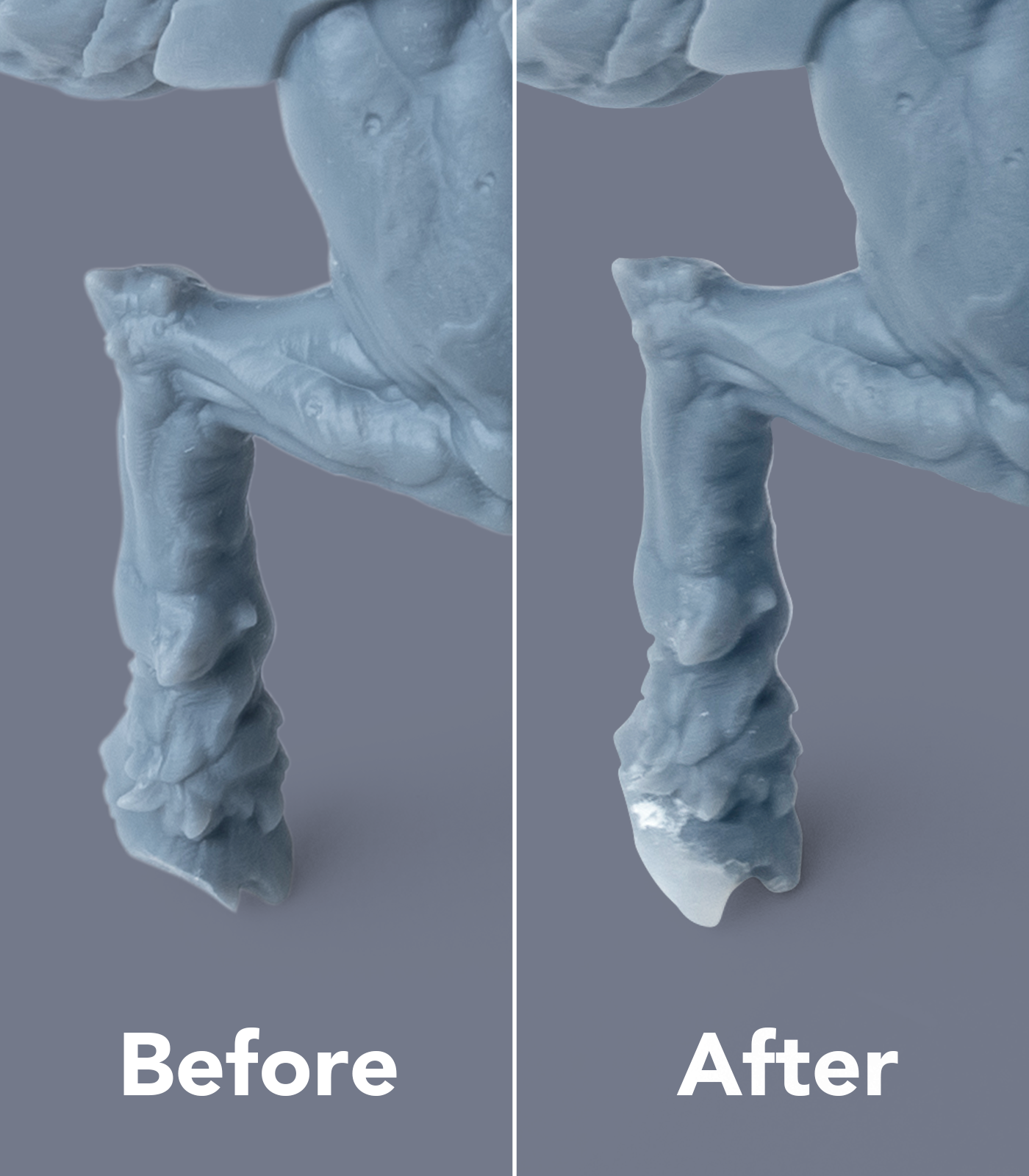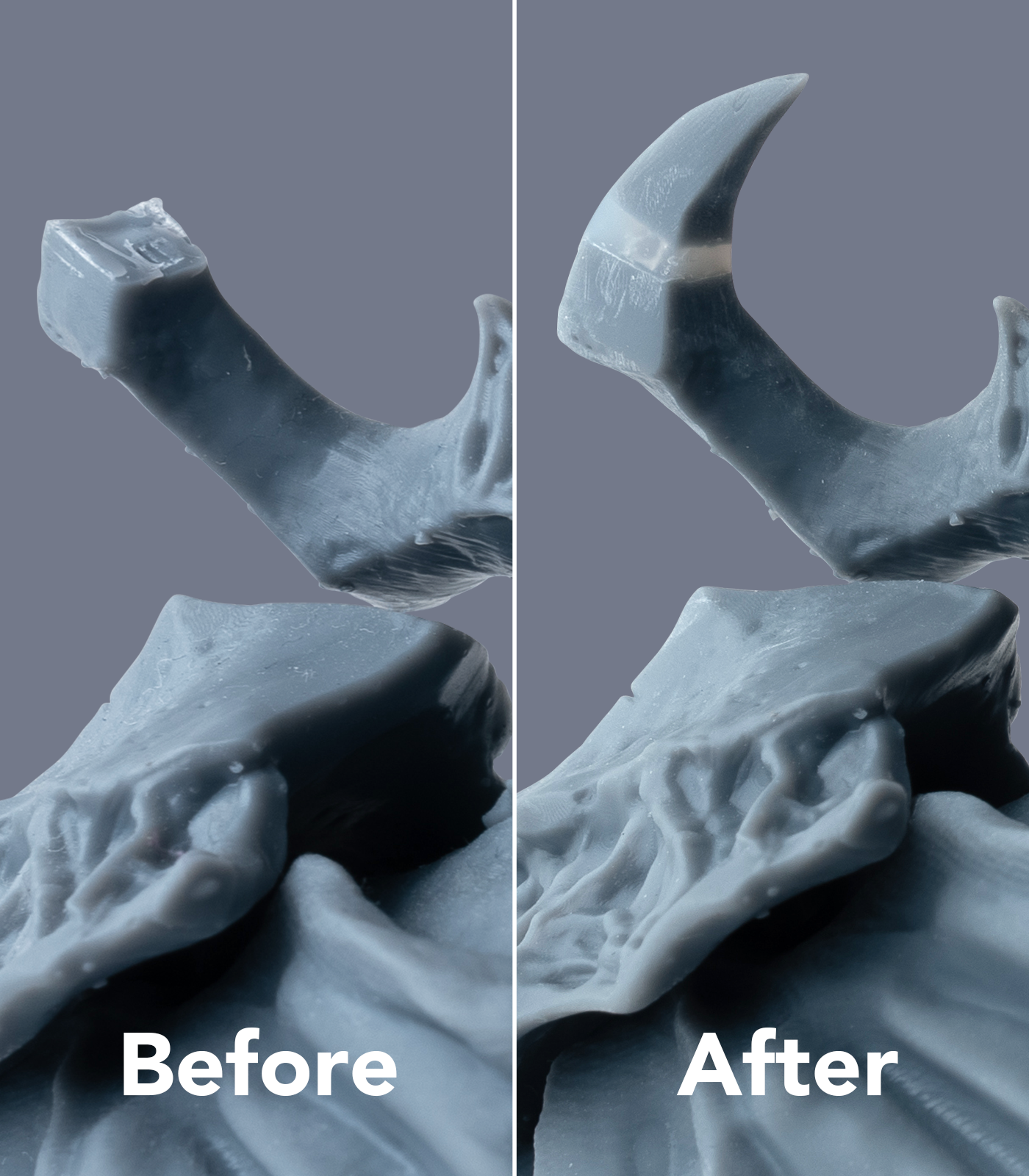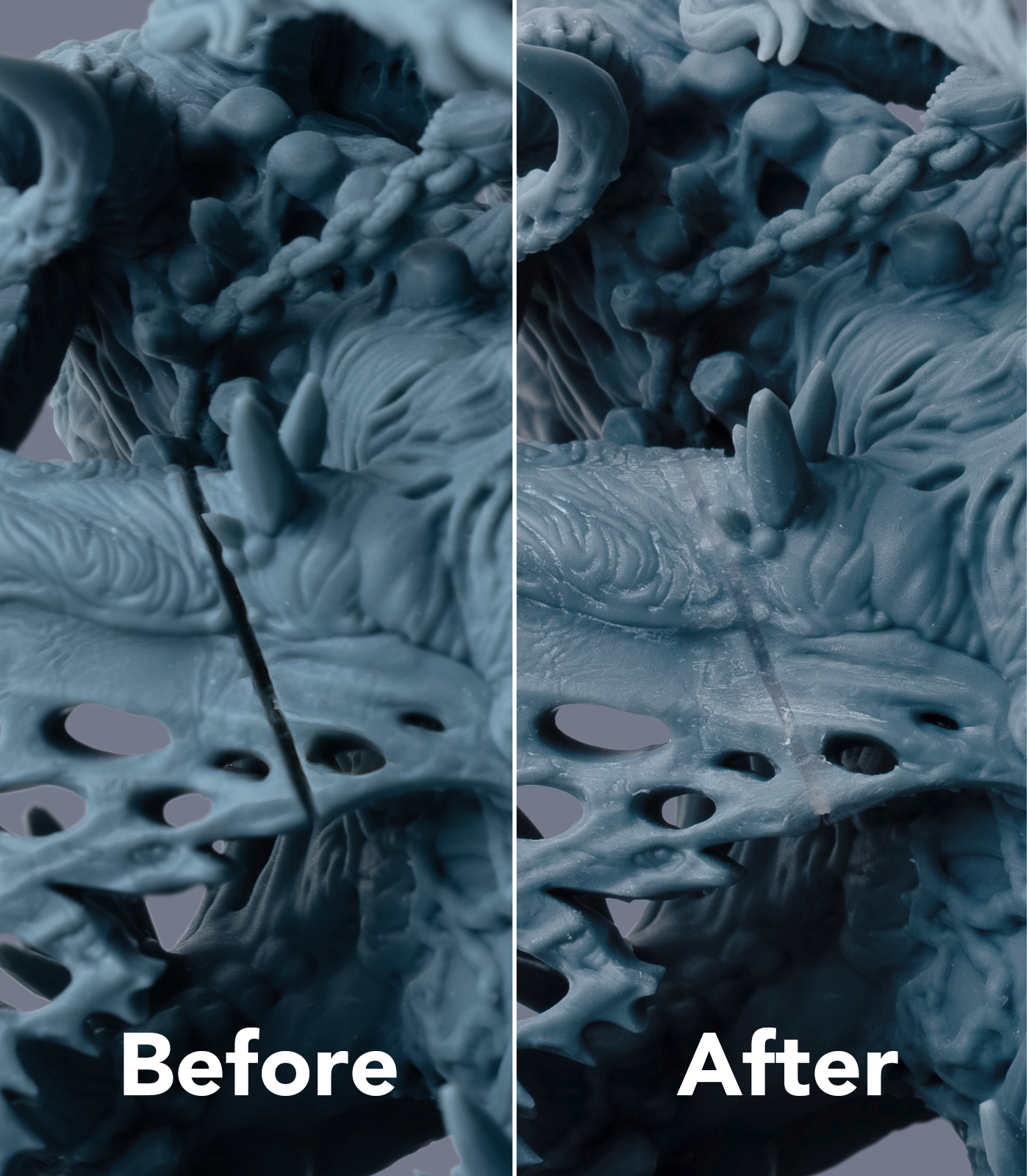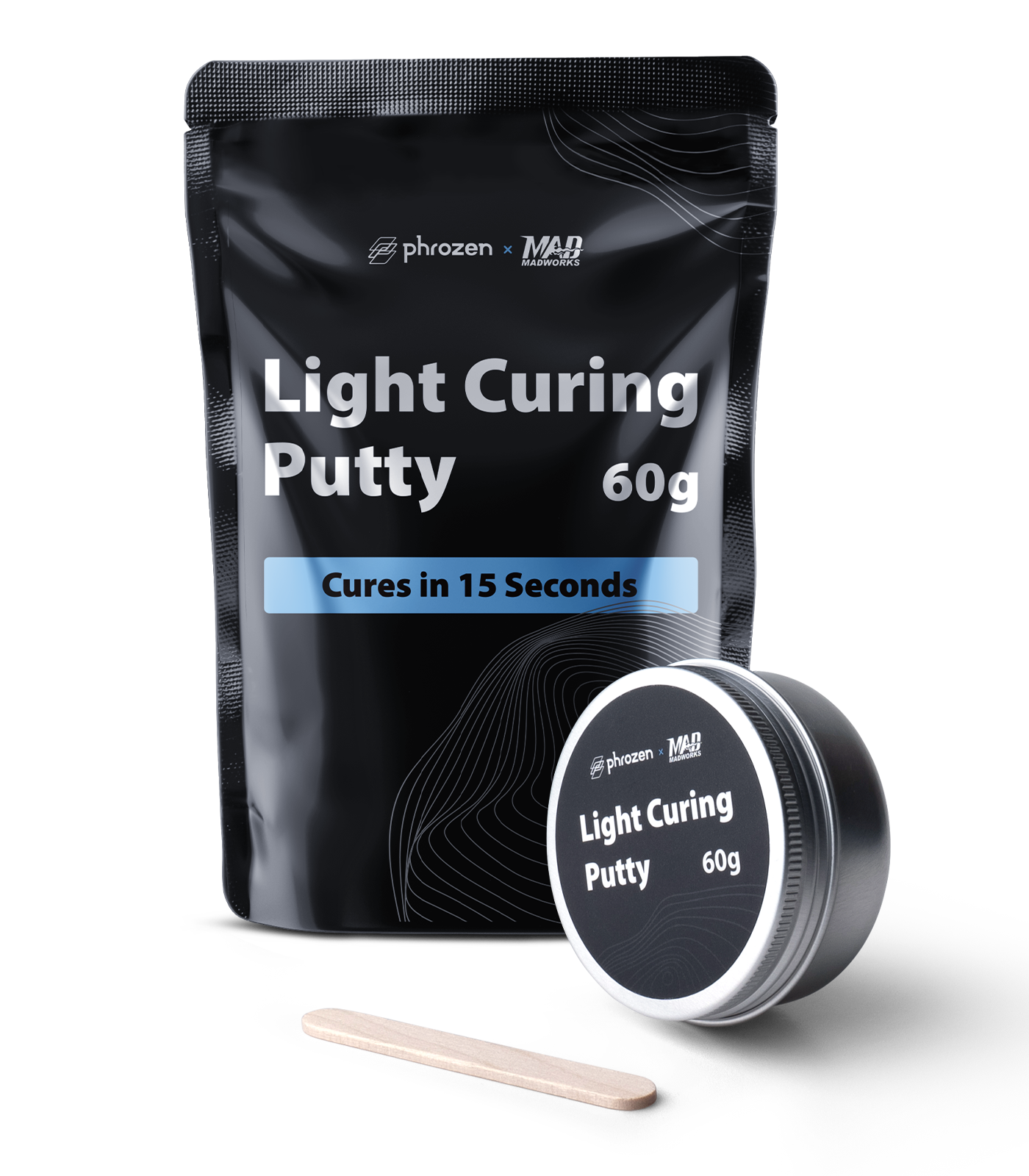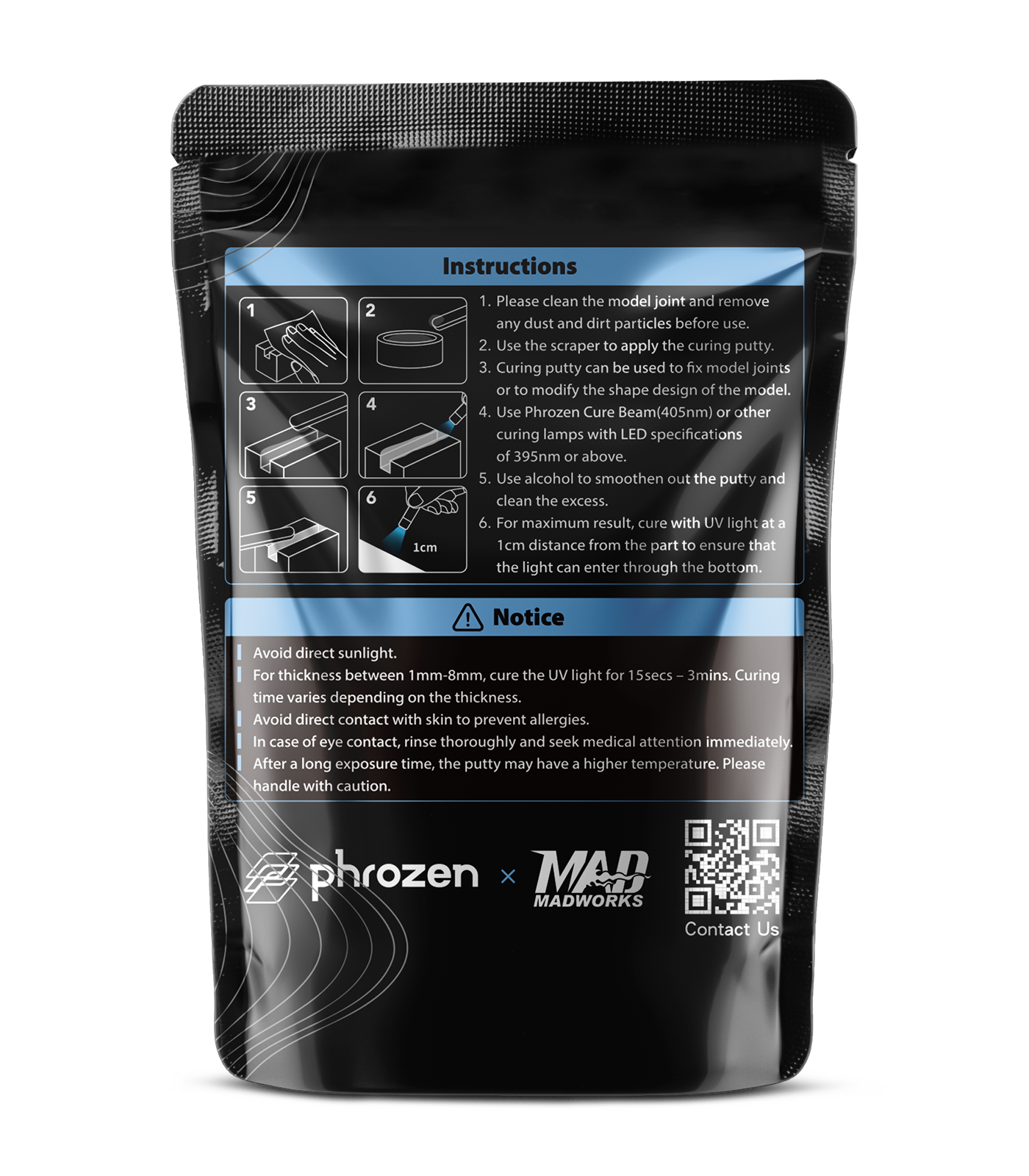 Phrozen Light Curing Putty
In stock
Estimated lead time:1 week
Estimated lead time for items in restock are calculated from the re-stock time:
For EU and US customers, visit your regional site to enjoy an elevated shopping experience!
Repairs Fast With Ease
Light Curing Putty is a gel-like material that cures rapidly under UV light exposure. Works well for model repairs and modifications, Light Curing Putty is easy to sand and paint on to perfect your models with speed and precision.
Applications
Restore broken parts to their original shape.

Fill gaps and holes in models.

Easy to sand and paint on after curing.

Applicable on cured resin and plastic.
Resources
Note: Product color may slightly vary due to photographic lighting sources or your device settings.
Benefits
Cures in 15 Seconds Light Curing Putty can be cured in just 15 seconds, allowing for quick and efficient model modifications.

Fixes and Repairs With Accuracy Use putty to fix and restore broken parts and modify model details.

Easy To Use With gel-like characteristics, Light Curing Putty is mess-free and easy to apply.

Easy to Sand and Paint After fully cured, the putty is easy to sand and paint on according to your needs.
Instructions
Clean the surface and remove any dust before applying putty.

Use the wooden stick to take out an appropriate amount and apply the putty.

Use alcohol to smoothen out the putty and clean the excess.

Use Phrozen Cure Beam or other curing lamps with LED wavelengths of 395 nm or above for 150 seconds.

For maximum result, cure putty at a 1cm distance to ensure that the light can enter through the bottom of the model.



Precautions
Avoid direct exposure to sunlight.

Please wear gloves when handling the product.

For thicknesses between 1 mm mm, cures with UV light for 15 secs mins. Curing time varies depending on the thickness.

Avoid direct contact with the skin to prevent allergies.

In case of eye contact, rinse thoroughly and seek medical attention immediately.

After a long exposure time, the putty may have a higher temperature. Please handle this with caution.

Keep away from children.
Specs
Content: Light Curing Putty x1, Wooden Stick x1
Weight: 60g
Appearance (Before Curing): Light Yellow Paste
Appearance (After Curing): Solid White
Tensile Strength: 130-160 kg/cm²
Shore D Hardness: 76-80
Solid Density: 1.3-1.4 g/cm³
*All specifications have been tested in a laboratory. Please note that certain specifications may be subject to change without prior notice.
Shipping & 
Tariff
In certain countries, you may require an import license. Please 

click here

for more details.
The purchase price does not include tariffs and shipping costs. Please note that we WILL NOT be providing a refund if a customer refuses to collect (or returns) their product(s) due to customs fees/duties and/or other related costs.
Customers will be responsible for customs clearance in all countries except Thailand and Brazil. For customers in those countries, we are going to charge you in advance and pay on your behalf for any duties and taxes that are due on products purchased.
Please note that the shipping cost will vary from country to country, please view our check-out page for the exact cost.
For more information, please refer to our

Shipping Policy

page.