Sonic Mega 8K S - Your Reliable Productivity Beast
Fulfilling Your Orders With Speed and Quality
Whether you own a miniature farm or print-on-demand business, the Sonic Mega 8K S is easily your best companion. With its 15" building plate, new high-speed system, and ACF release film, it'll significantly boost your efficiency. Topped with the 8K printing quality, the Sonic Mega 8K S will boost production and exceed your client's expectations!
Print 80 Models in 1.5 Hours
Known for its spacious printing volume, the 15" perforated build plate of the Sonic Mega 8K S can comfortably fit up to 80 of this 1/32 soldier models in one batch.
10X More Efficient Production
Say bye-bye to slow production and print up to 10X faster with the Sonic Mega 8K S and these 3 key components:
All new high-speed system for faster printing
ACF release film to reduce suction cup and lower lifting height
Low viscosity resin like TR300 for faster curing
Other Features You Shouldn't Miss!
Space Efficient and More Convenient With a Lift-Up Lid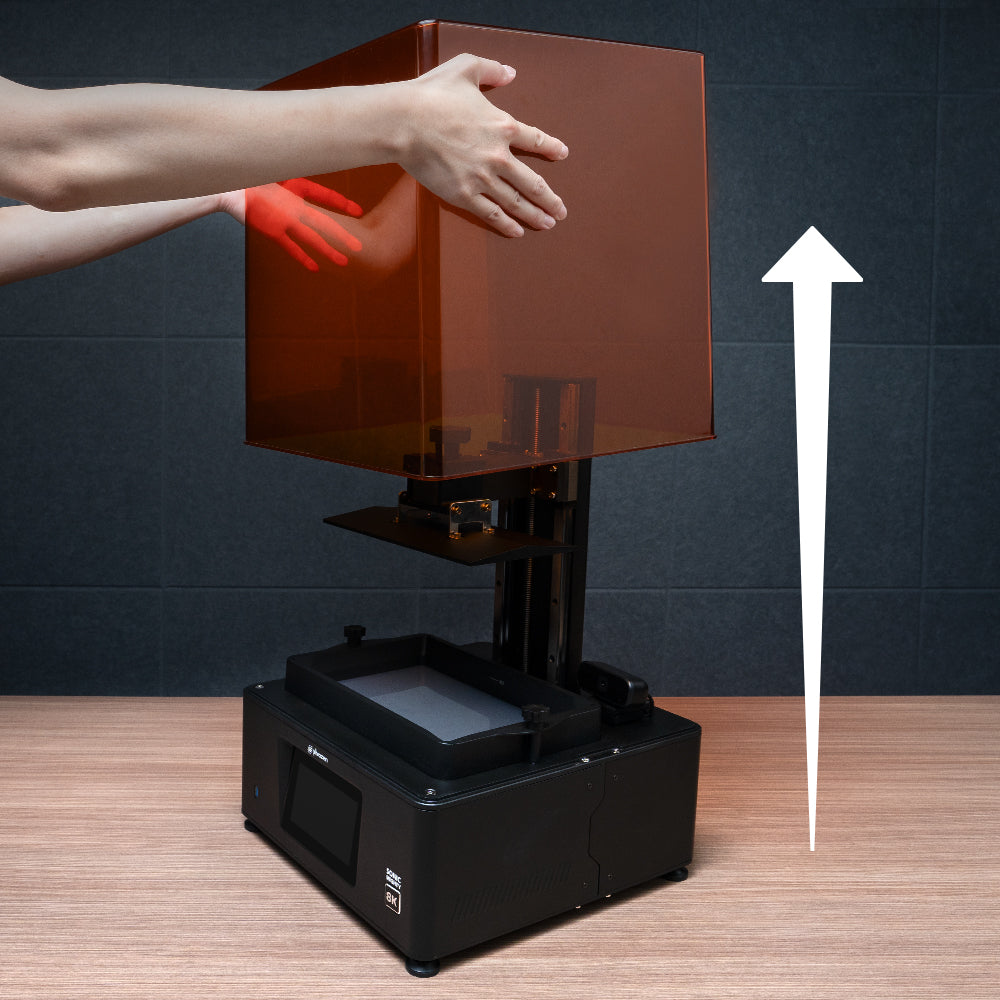 Before
 Unsure where to put the acrylic cover due to minimum working space, and one clumsy move may accidentally knock up your finished prints.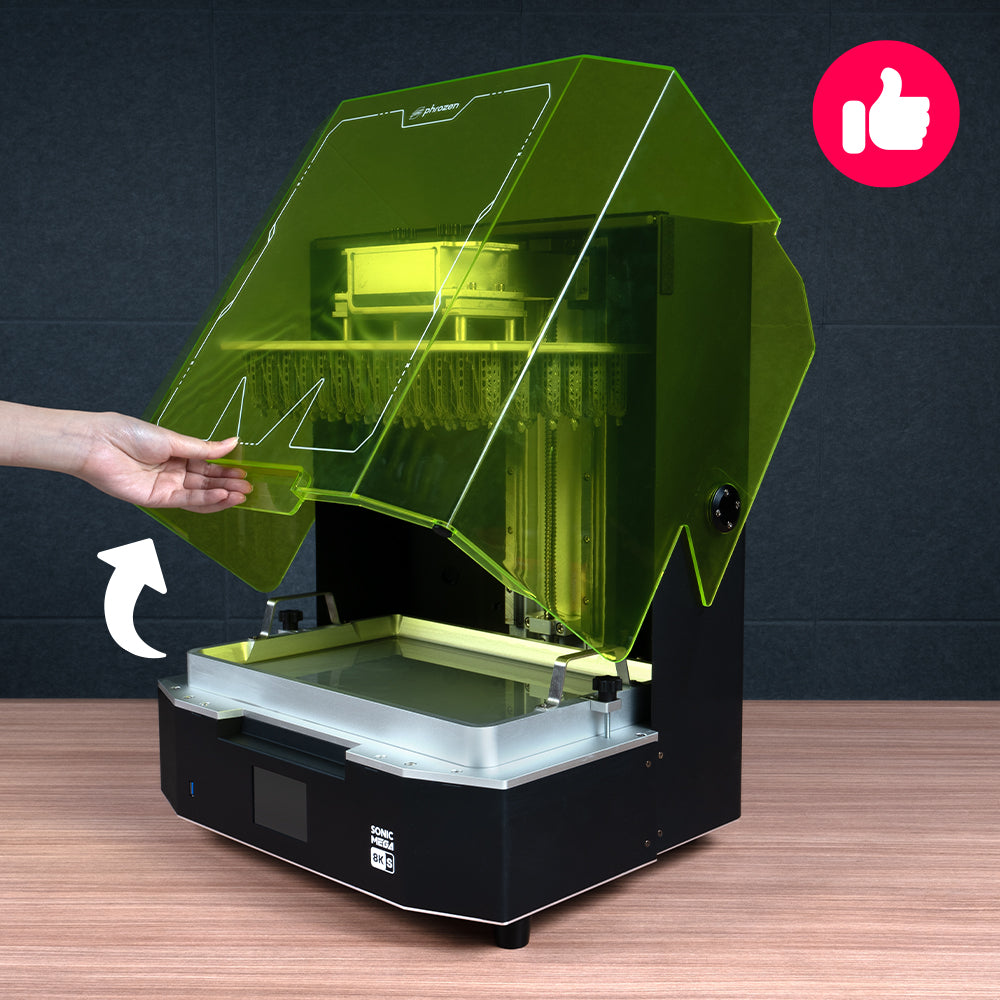 After
Never forget where you put your lid again with a lift-up lid. It occupies less space in your studio while maintaining easy access to prints.
Safer and More Efficient to Save Resin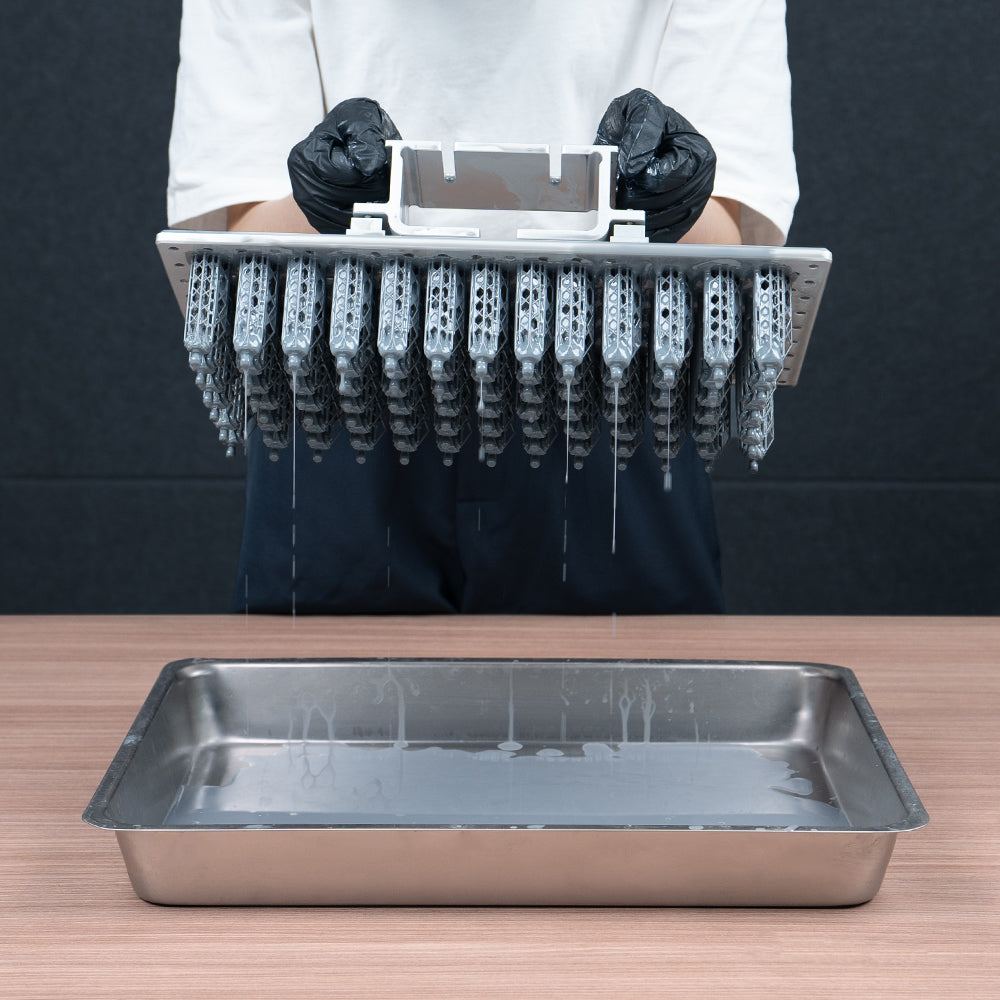 Before
Messy drops all around your workspace and is dangerous due to its weight.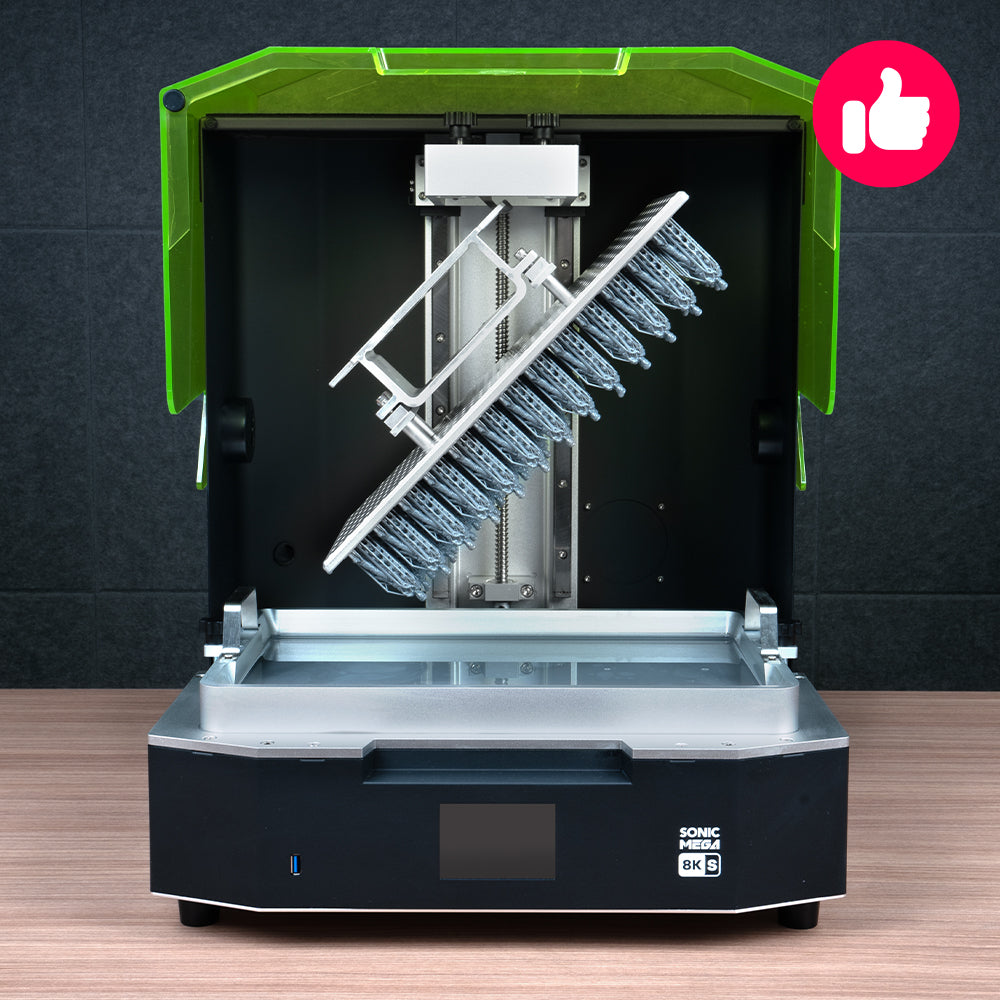 After
Made with all metal, the built-in drip hanger is safer and conveniently saves every last drop of resin after print.
Printed on Sonic Mega 8K S
Printed on Sonic Mega 8K S
Printed on Sonic Mega 8K S
Complete Your Productive Workflow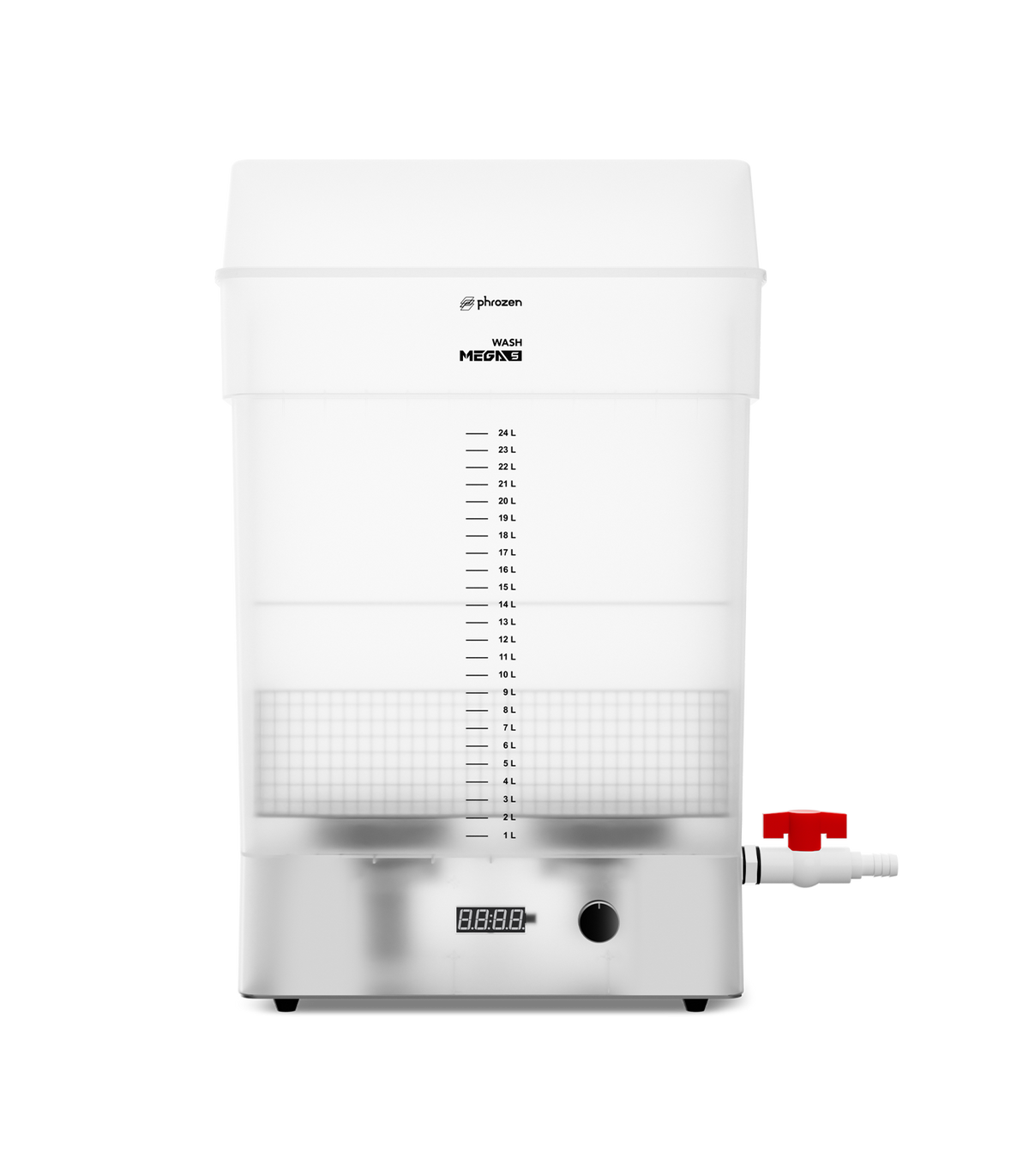 Wash Mega S
 A spacious washing station to easily clean your model, all with an expanded 25L capacity and dual vortex.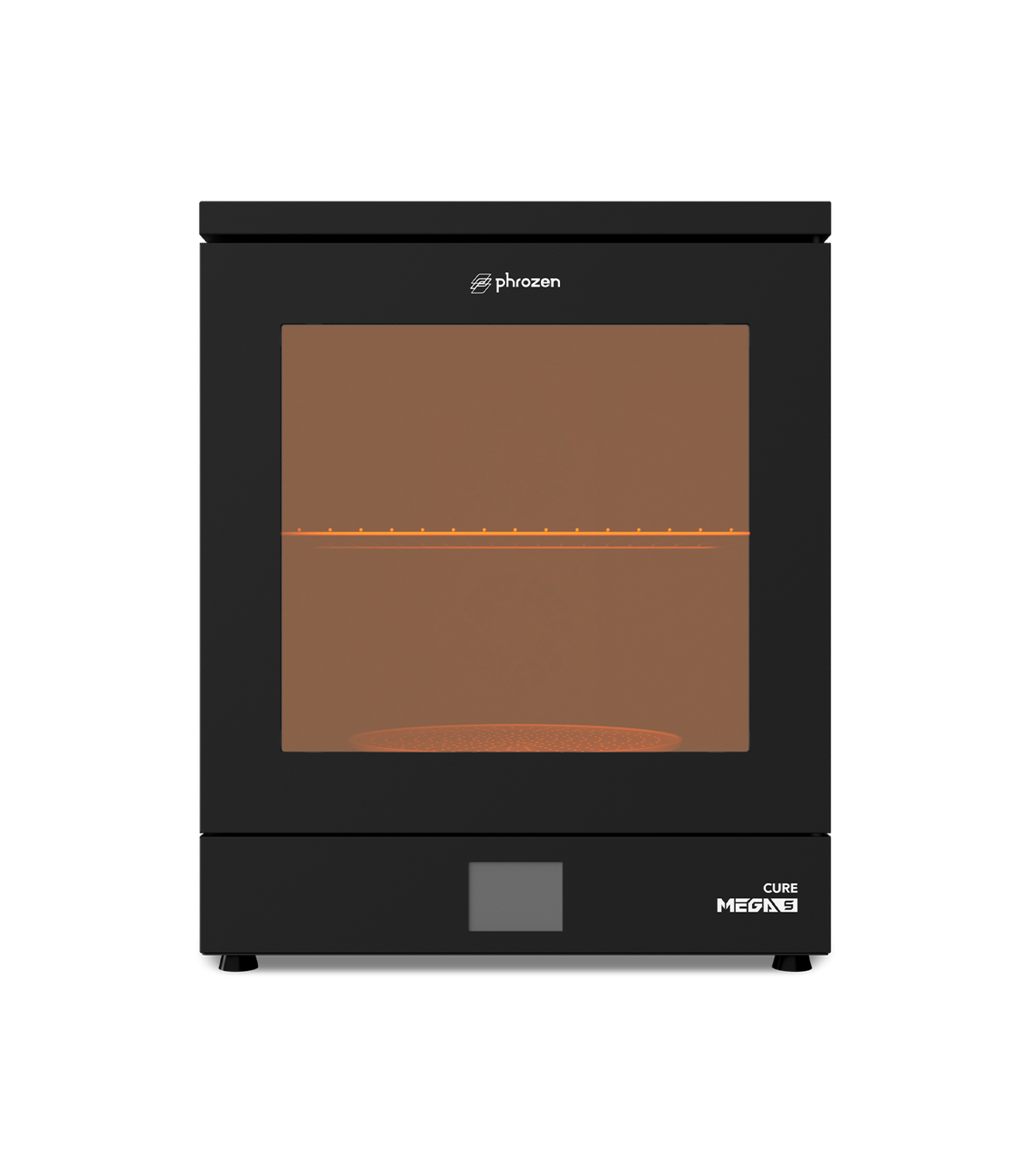 Cure Mega S
Perfect addition to your production line to dry and cure large models or more at once, with a max. model size of Ø35 x 30 cm.
Pump & Fill
An automated resin feeder with seamless integration into your printer's system. No need to worry about refilling your vat again.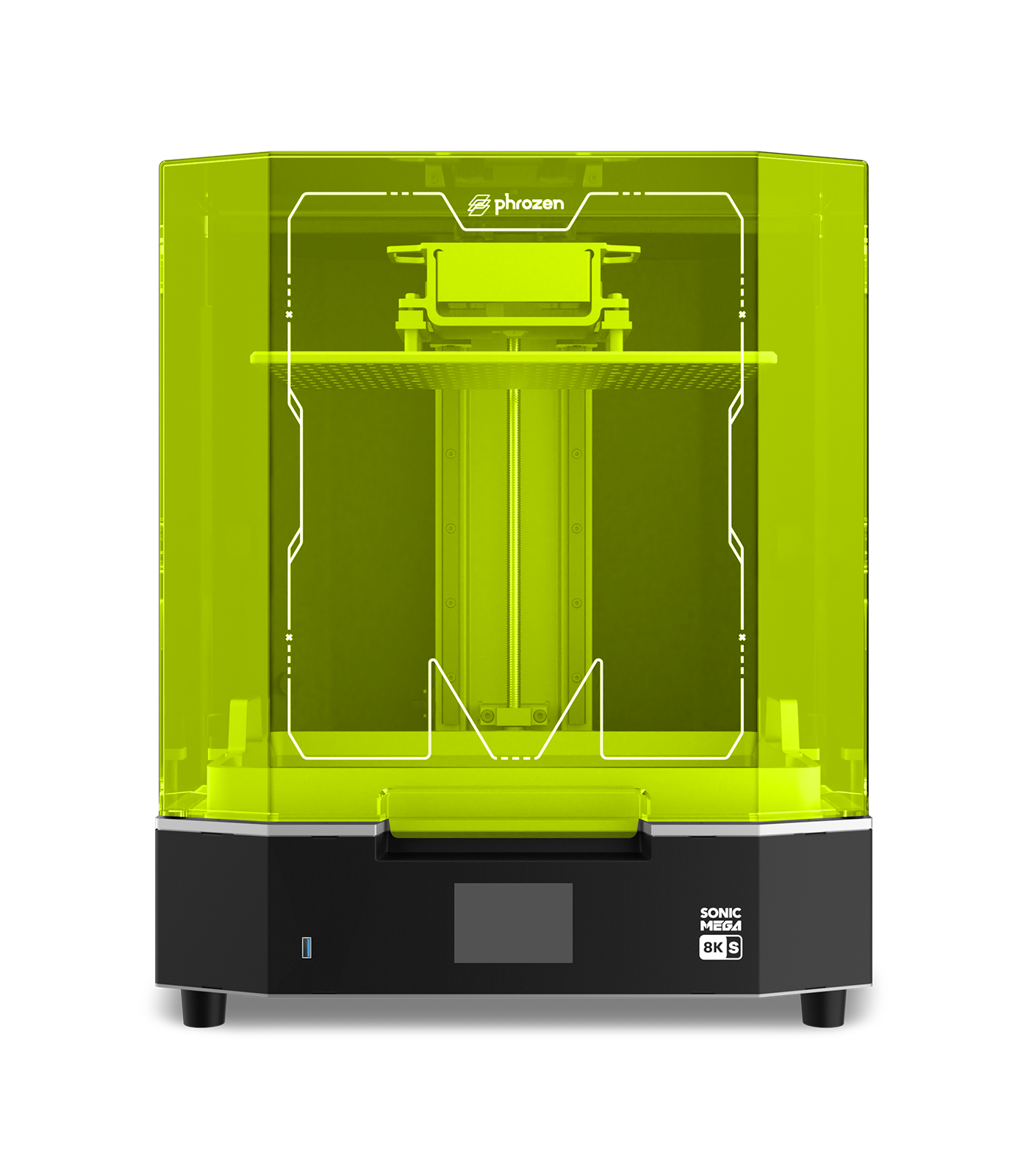 Sonic Mega 8K S Specs
System: Phrozen OS
Operation: 3.5" Touch Panel
Slicer Software: CHITUBOX V1.9.6 and above (or others)
Connectivity: USB
Design: Technology Resin 3D Printer - LCD Type
Light Source: 405nm ParaLED® Matrix 3.0
Release Film: ACF Film
XY Resolution: 43 µm
Layer Thickness: 0.01-0.30 mm
Average Printing Speed: 600 layers/hr
Power Requirement: AC100-240V;50-60Hz
System Power: Max 240 W
Printer Size: L47.2 x W38 x H56.6 cm
Print Volume: L33 x W18.5 x H30 cm
Printer Weight: 26 kg
*If your countries are not listed, please check our reseller's page.

*The Pump & Fill system is sold separately and not included in the printer.
*Please note that printing with extreme speed for an extended period will quickly wear out your LCD and ACF film.
*Estimated time of departure: Late October.
*Phrozen reserves the right at its sole discretion to change, modify, and remove any part of the campaign, at any time, without prior notice.