8x Faster for Your Larger Designs
We specially formulated Phrozen Speed Resin to print up to 8x faster*, making it the ideal choice for printing large models like props and industrial prototypes.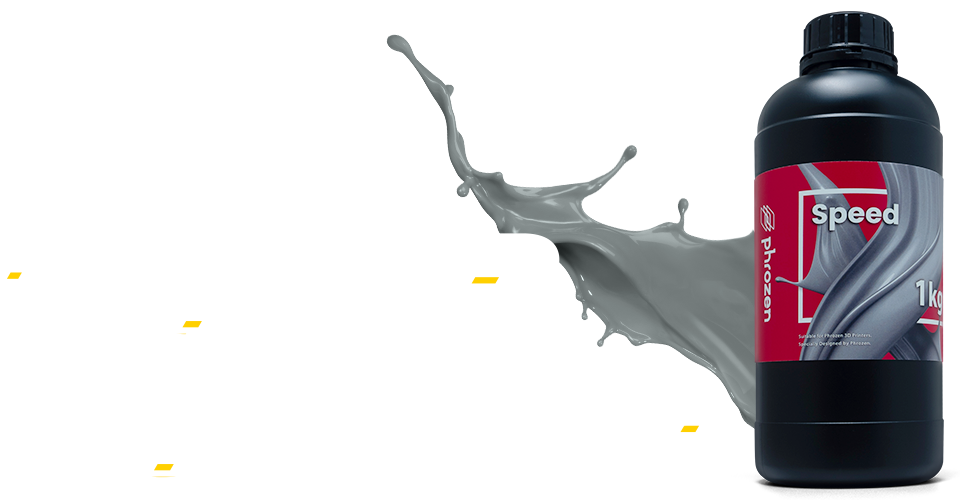 Phrozen Speed Resin
♦Suitable for larger designs
♦24cm model done in 6 hours
♦Compatible with most 405nm resin 3D printers
Print Huge Models Within 6 Hours
In comparison to most commercial resins, Phrozen Speed Resin significantly reduce printing time to less than 6 hours for 24cm models, allowing for same-day modifications.
Suitable for Larger Designs
Great for printing life-size cosplay props, masks, prototypes, shoes, or landscaping projects such as tabletop wargaming terrains.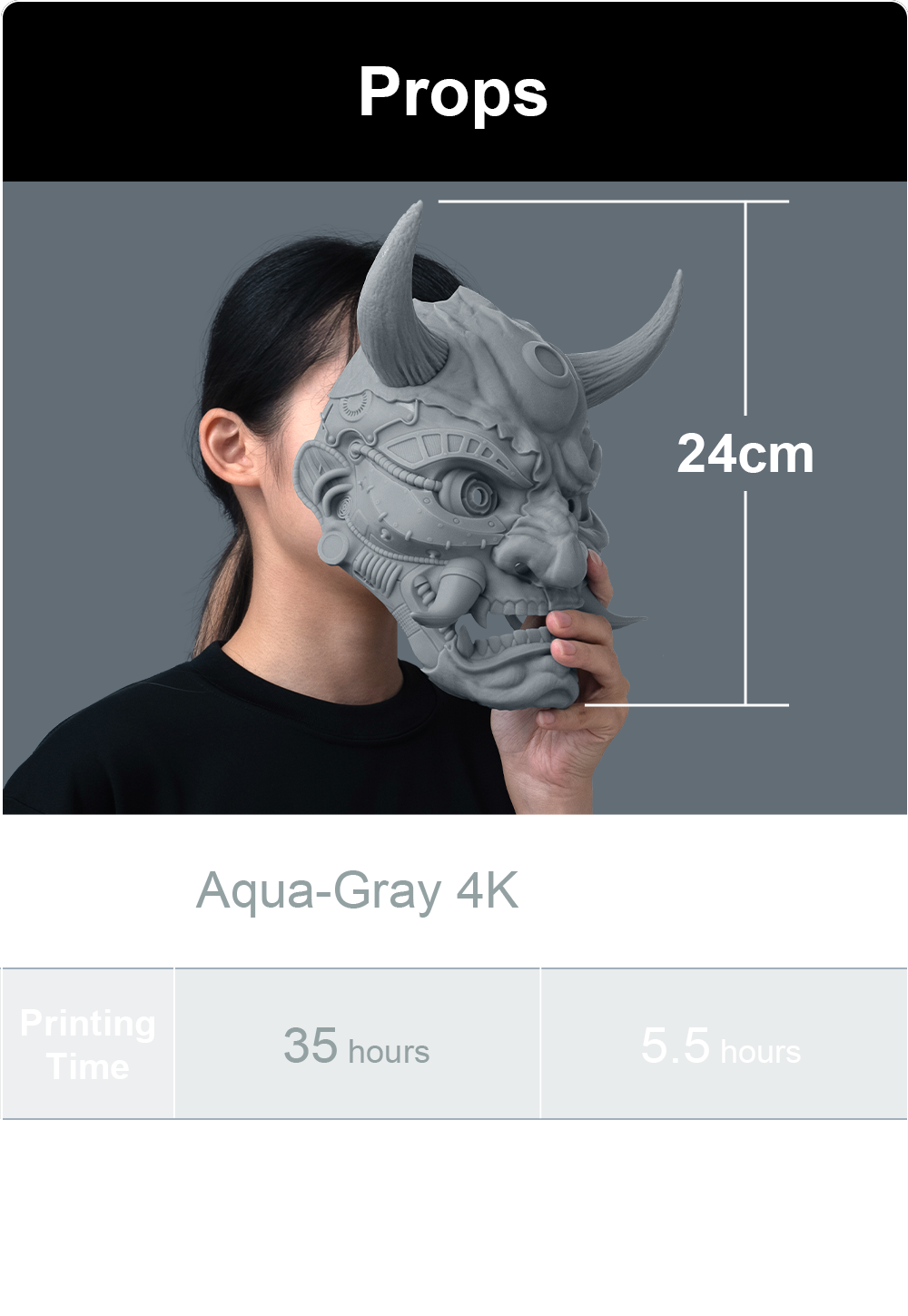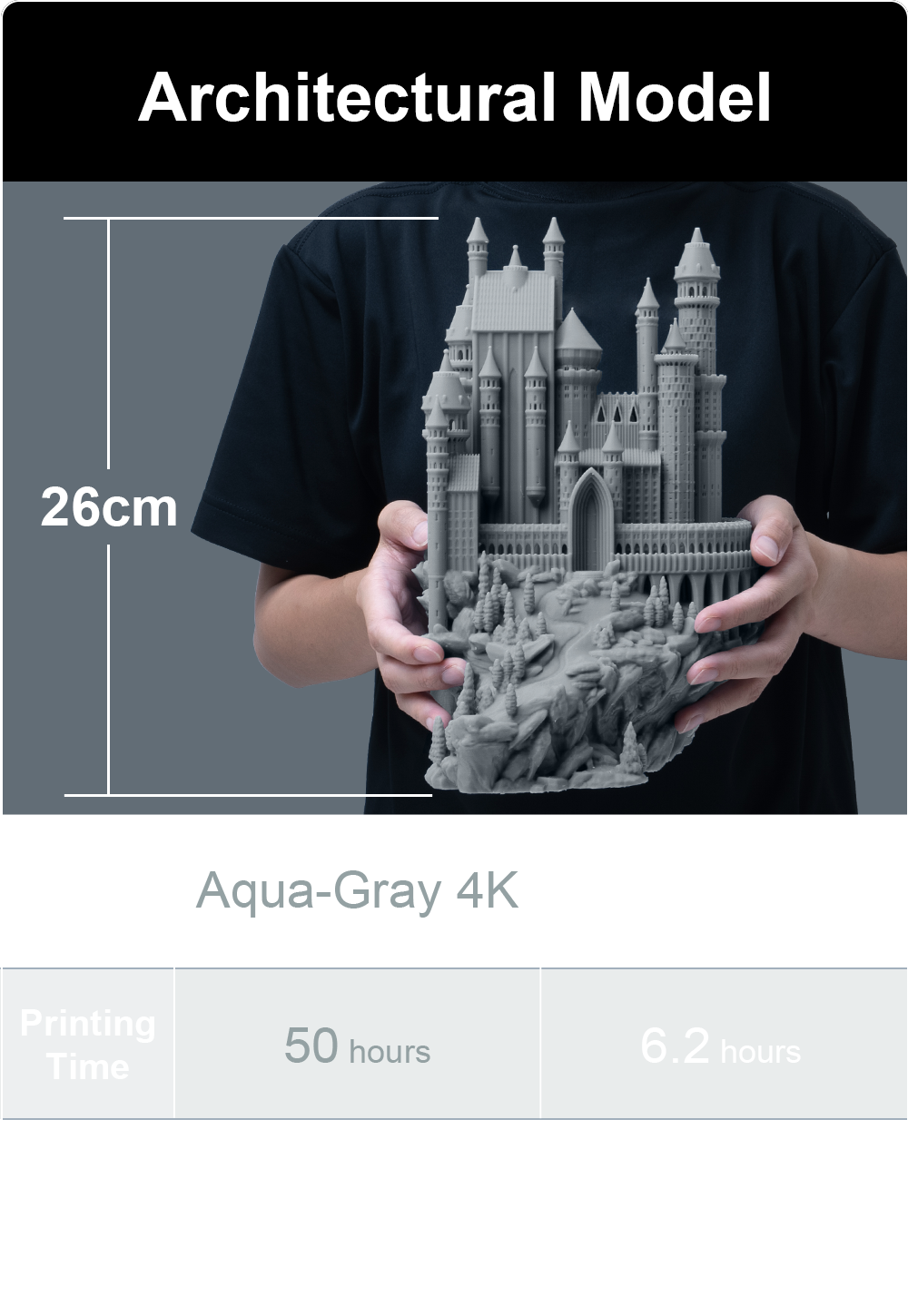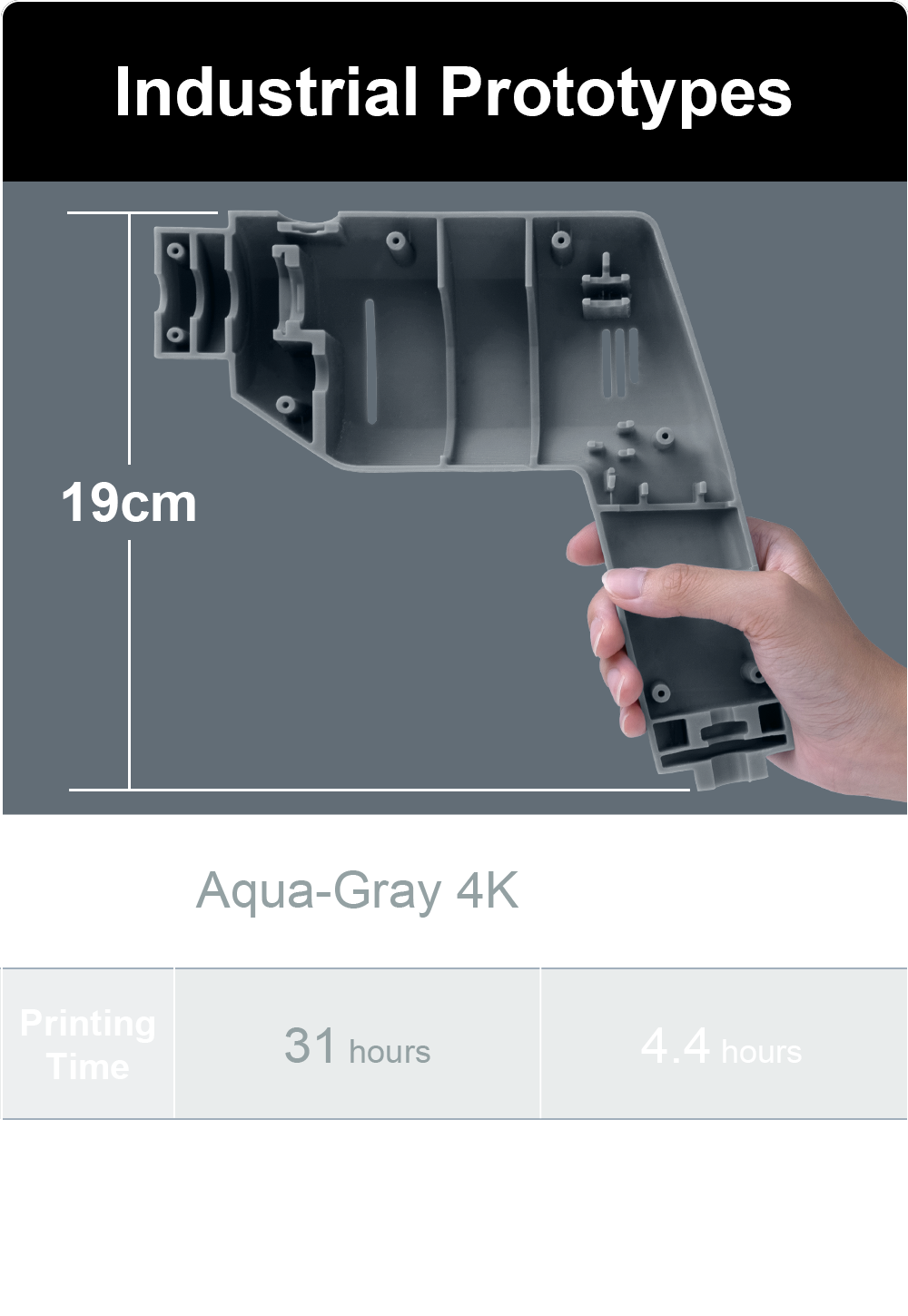 Resin Profile of Speed Resin in Sonic Mega 8K


Note: All specifications have been tested in a laboratory. These resin parameters have been determined with a temperature of 25°C and relative humidity of 75%.
Please ensure that your printer has been well calibrated, and start with a test print to ensure that you have the suitable parameters for your printing environment. Then adjust the parameters accordingly before proceeding to the real models.
*Phrozen Speed Resin is developed with special parameter settings that allow you to print up to 8x faster in comparison to Aqua-Gray 4K. The real printing time may vary due to different printing environments.