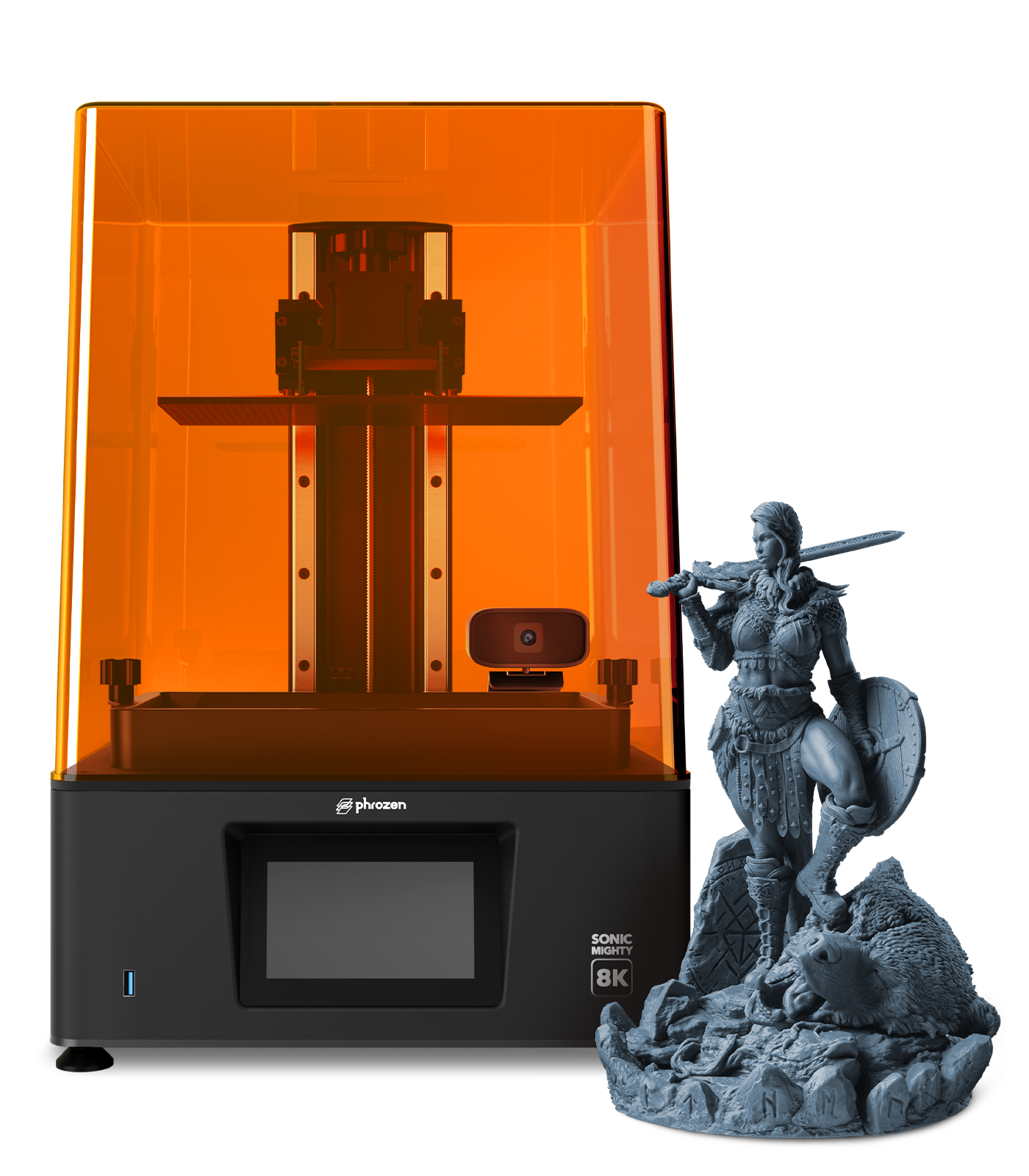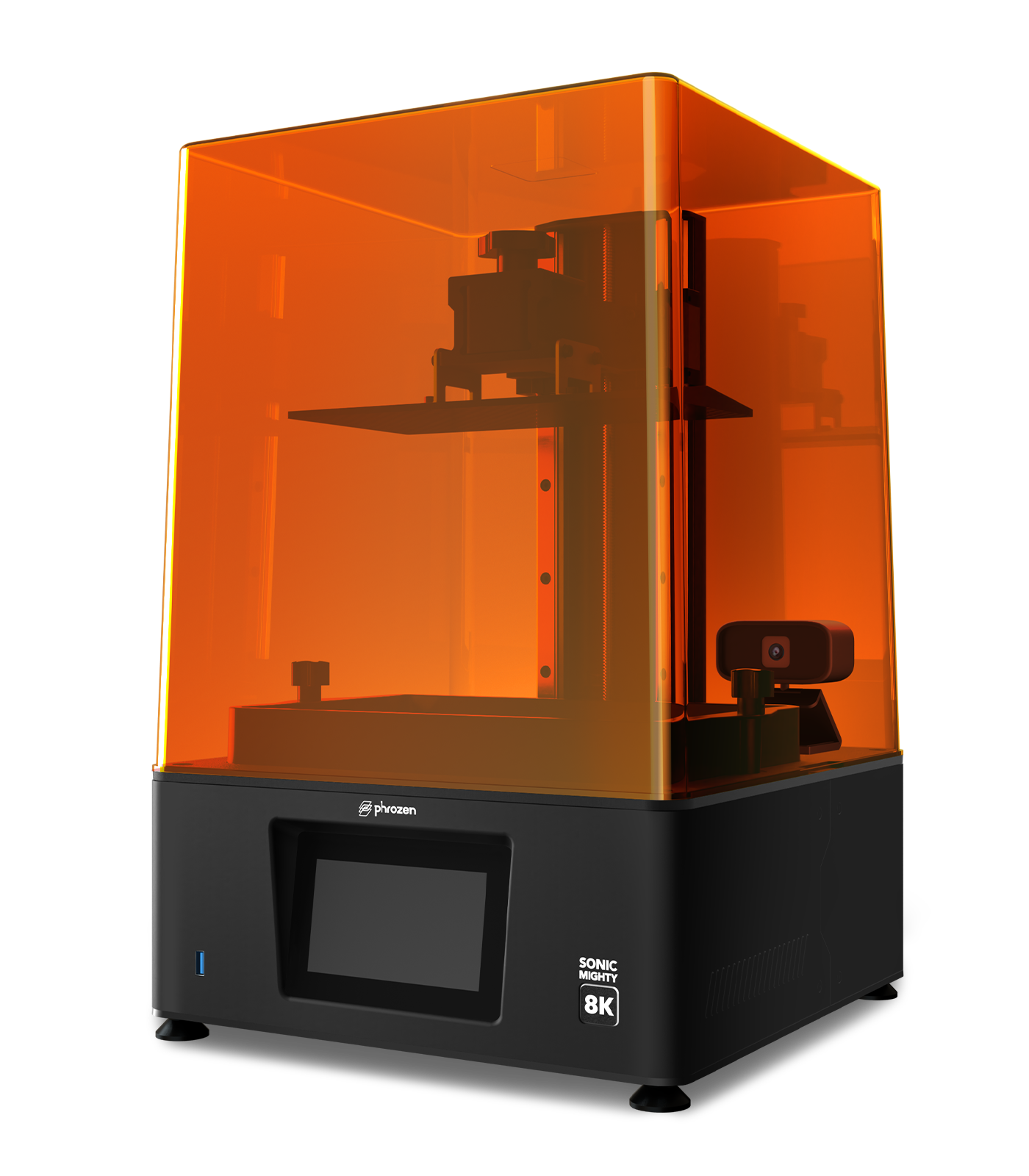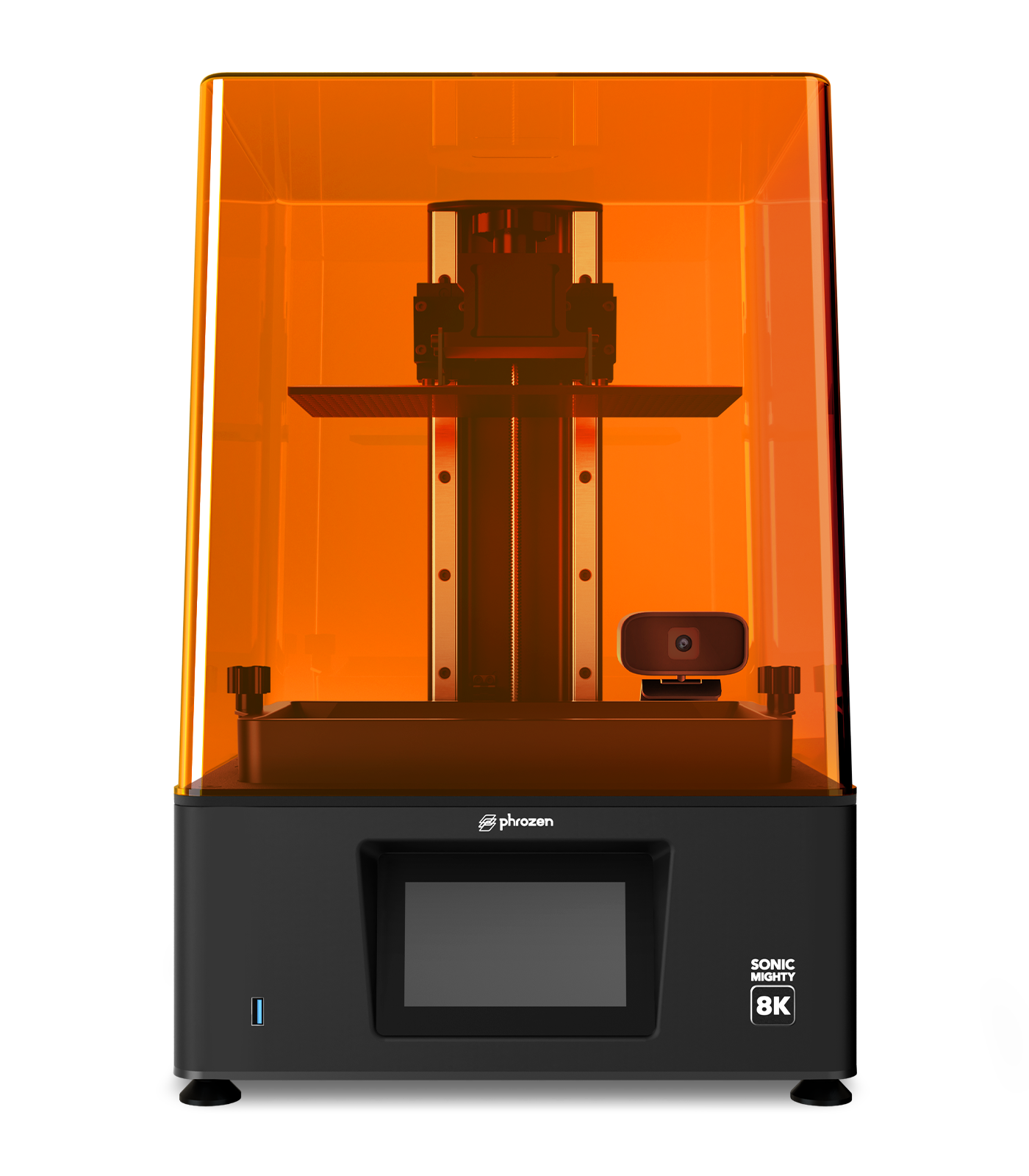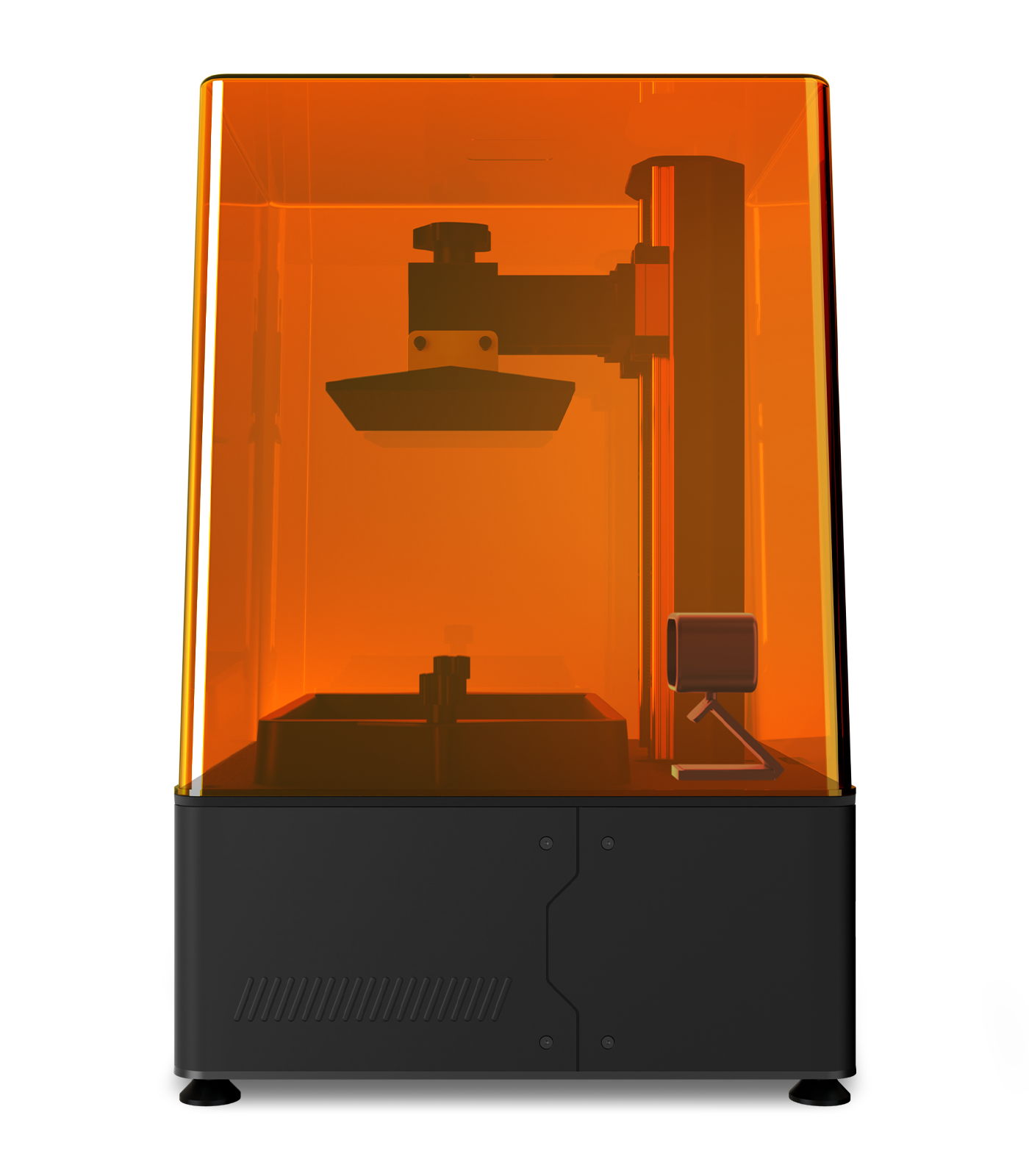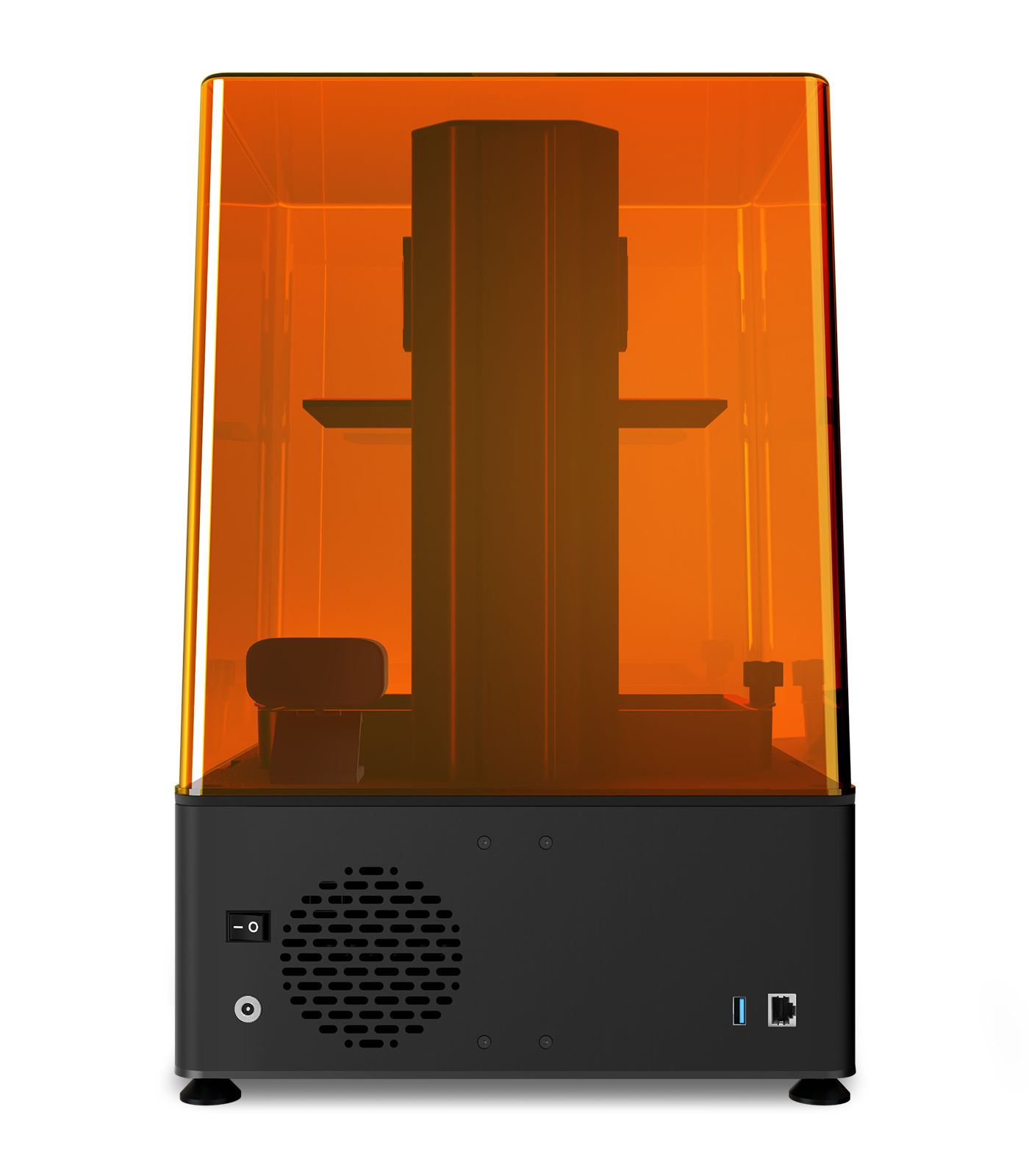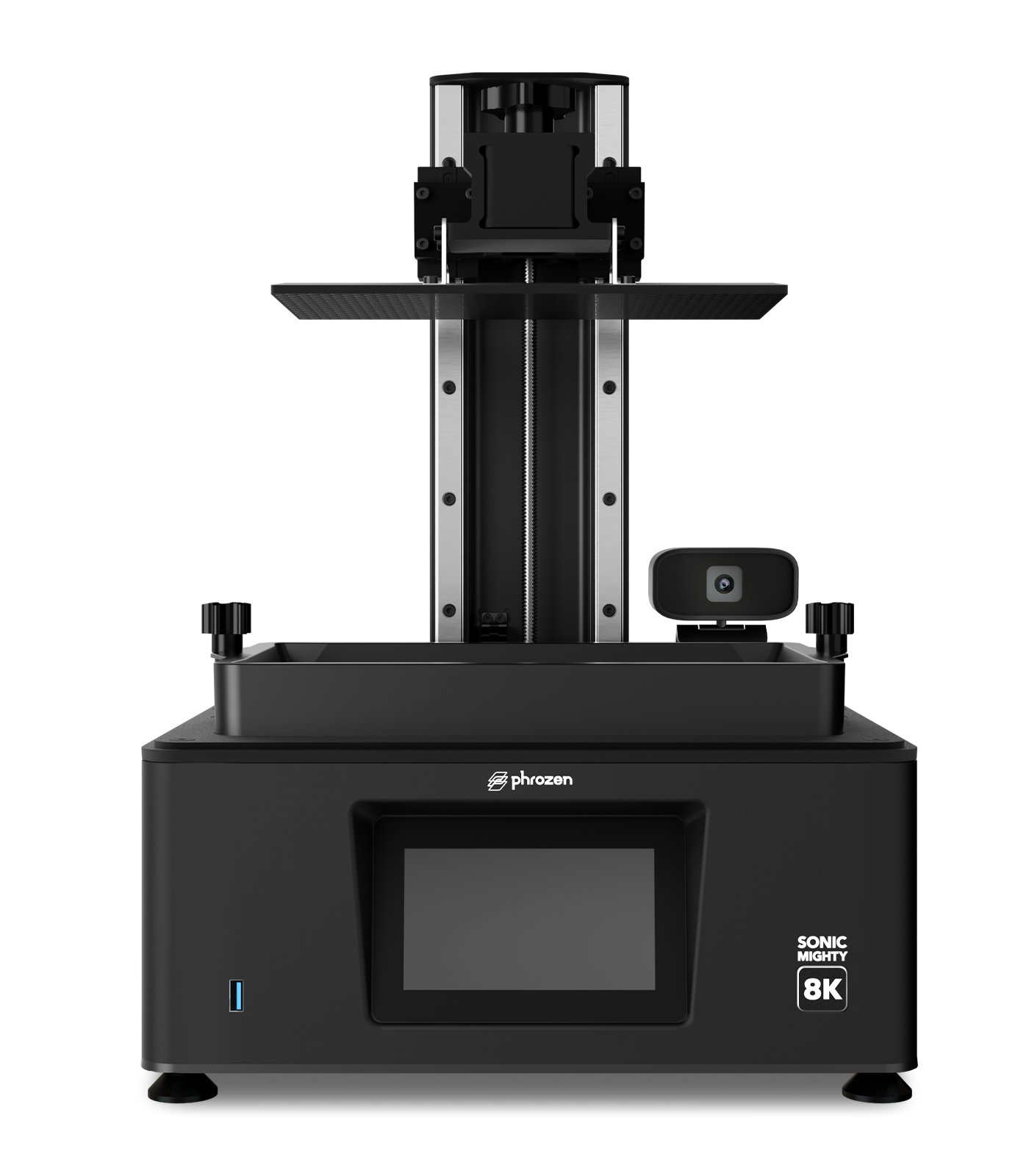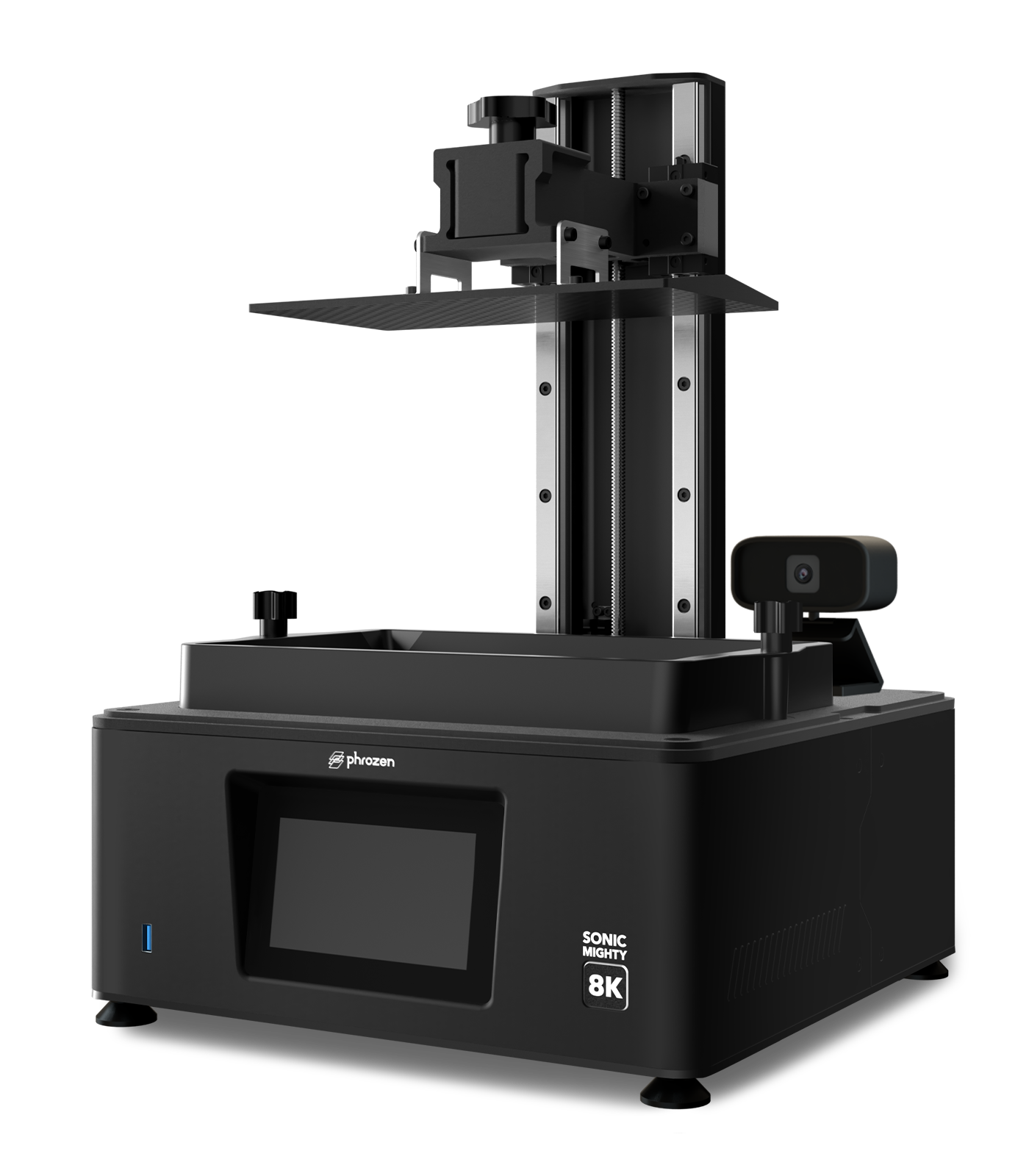 Phrozen Sonic Mighty 8K Resin 3D Printer
In stock
Estimated lead time:1 week
Estimated lead time for items in restock are calculated from the re-stock time:
For EU and US customers, visit your regional site to enjoy an elevated shopping experience!
Sonic Mighty 8K - 8K Resolution with Maximized Productivity

Tired of sacrificing details every time you want to print big? Or are you spending way too much time printing out pieces to assemble into one giant model?
With Sonic Mighty 8K, these problems are history. Perfectly balancing compact size with improved productivity, Sonic Mighty 8K allows you to mass-produce all your models with ultra-high 8K resolution, regardless of size or scale! What's more, the intuitive design of Sonic Mighty 8K makes it suitable for everyone—even beginners!
Ellika | Discover 3D STL and Pre-supported Models (pixup3d.com)
Model credit @blackforge_games

Benefits
Print Big and More in 8K Resolution:

Printing big and more models doesn't mean you have to sacrifice the details. Sonic Mighty 8K's incredible 28㎛ resolution enables everyone to create crisp and sharp prints effortlessly.

10" X 23.5cm, Maximized Productivity :

Designed with mighty specs! The unit's 10" LCD paired with 23.5cm dual linear rails will seriously boost your work efficiency.

High Productivity, Streamlined Design:

Despite its powerful specs, the Sonic Mighty 8K has a footprint similar to other regular compact printers, and is easy to store virtually anywhere. This frees up room for any other equipment you may need in your workspace. 

Enhanced Success Rate & LCD Lifetime:

Sonic Mighty 8K also comes with a Frosted Laser Cut Building Plate that allows models to attach firmly onto the building plate. The Mono-LCD have a long lifespan and are more durable.

Extra Effort to Help You Print Better:

Linear Projection LED Module provides consistent UV projection that cures the resin evenly. Sonic Mighty 8K also comes with Solid Dual Linear Rails and a Thick T-Plate to reduce wobbling and annoying layer lines.
Specs
System:

Phrozen OS

Operation:

5" in Large Touch Panel

Slicer Software:

CHITUBOX V1.9.4

Connectivity:

USB | Ethernet | Wi-Fi

Built-in Memory:

3.5 GB

Design:

Technology Resin 3D Printer - LCD Type

Light Source:

Linear ProjectionLED Module

XY Resolution:

28 µm

Layer Thickness:

0.01-0.30 mm

Maximum Printing Speed:

70 mm/hr

Power Requirement:

DC 24V;5A

System Power:

120W

Printer Size:

33.7 x 33.7 x 51.6 cm

Print Volume:

21.8  x 12.3  x 23.5 cm

Printer Weight:

14.3 kg



*All specifications have been tested in a laboratory. Please note that certain specifications may be subject to change without prior notice.
Shipping & 
Tariff
The purchase price does not include any taxes, tariffs, and/or shipping costs. Please note that we WILL NOT be providing a refund if a customer refuses to collect (or returns) their product(s) due to customs fees/duties and/or other related costs.
Customers will be responsible for customs clearance in all countries except Thailand and Brazil, and we will charge you in advance and pay on your behalf for any duties and taxes that are due on products purchased.
Please note that the shipping cost will vary from country to country; please view our check-out page for the exact cost.
Return & Warranty
According to the Consumer Protection Act, you have the option to request a refund within a period of 13 days. However, please note that the refund does not cover the shipping fees and tax/VAT charges. To initiate the refund process, you need to submit a request to the Phrozen Support Center within this 13-day timeframe. It is important to ensure that the product is returned in its original condition, and the entire batch order must be sent back. For more details, please refer to our Refund Policy page.
All products purchased from the official website of Phrozen are warranted under different terms. Phrozen offers a one-year warranty for all our products except consumables and components; this includes the LCD screen and the FEP film. LCD screens for the Sonic Mighty 8K, Sonic Mini 8K, Sonic Mega 8K, Sonic Mini 4K, and Sonic 4K are covered under a 3-month warranty. For more details, please refer to our Warranty page.
*Kind reminder: We would suggest pairing our printers with Phrozen's resins to prevent surface paint damage. If a problem occurs, please feel free to contact our support team.