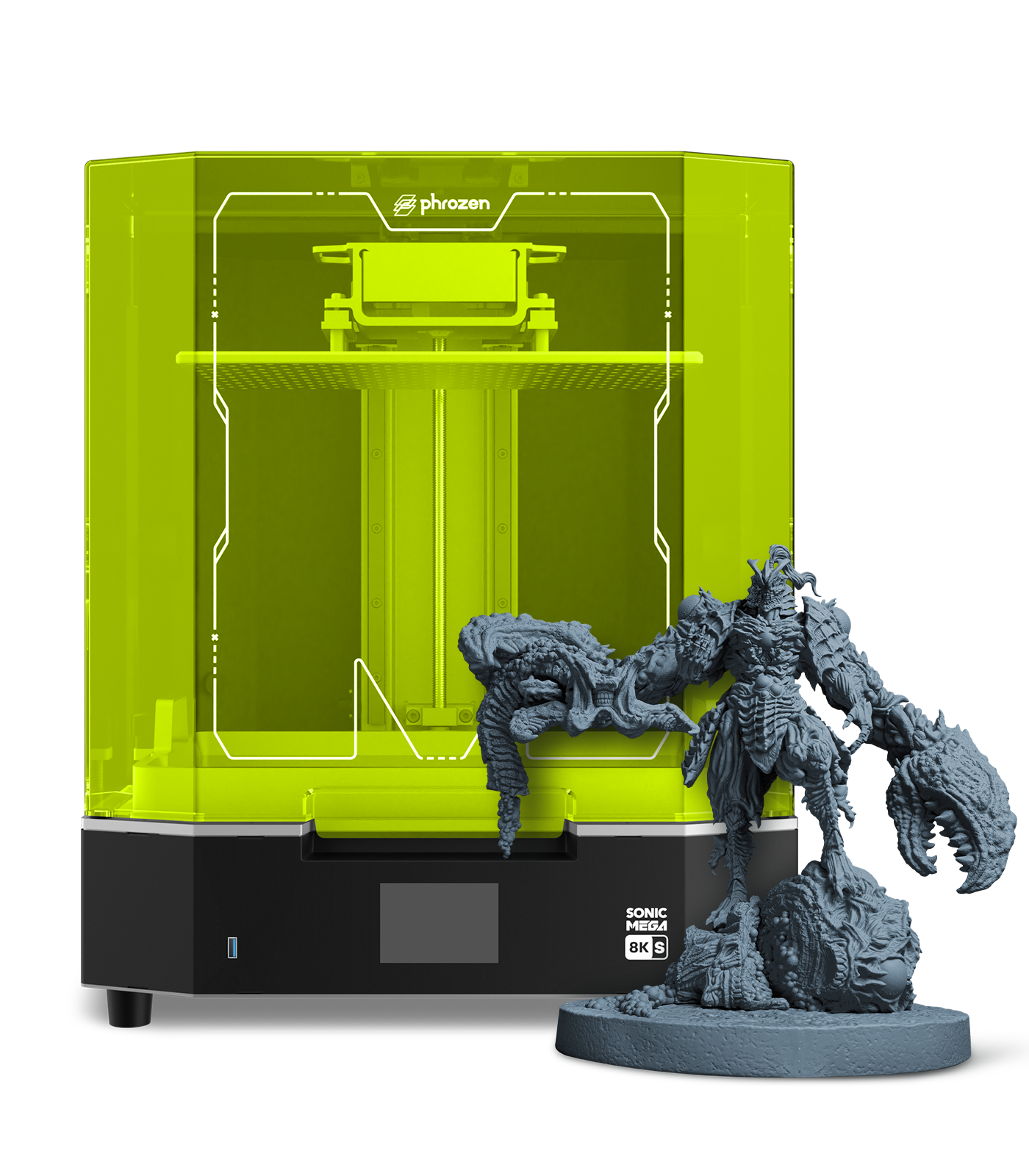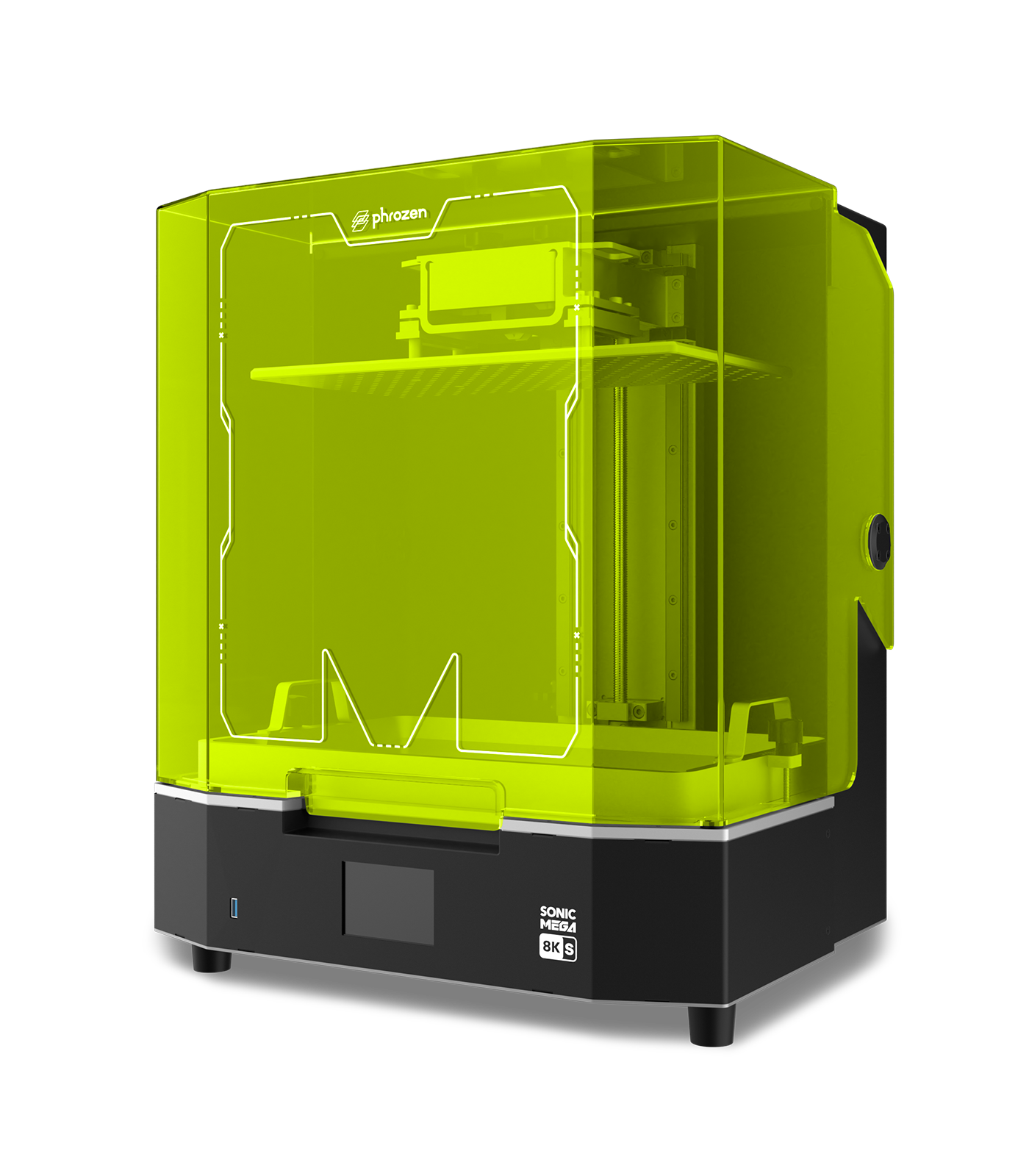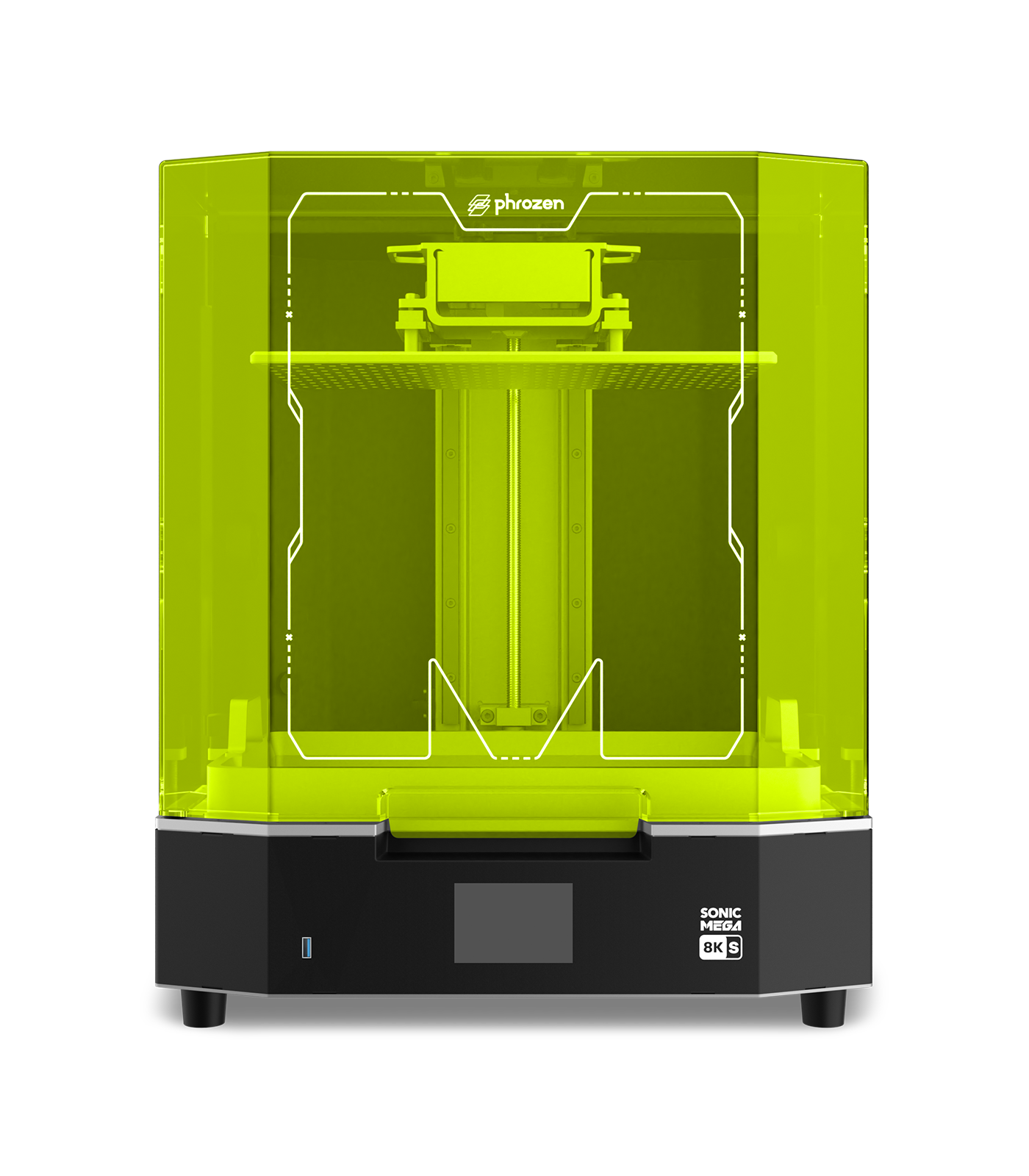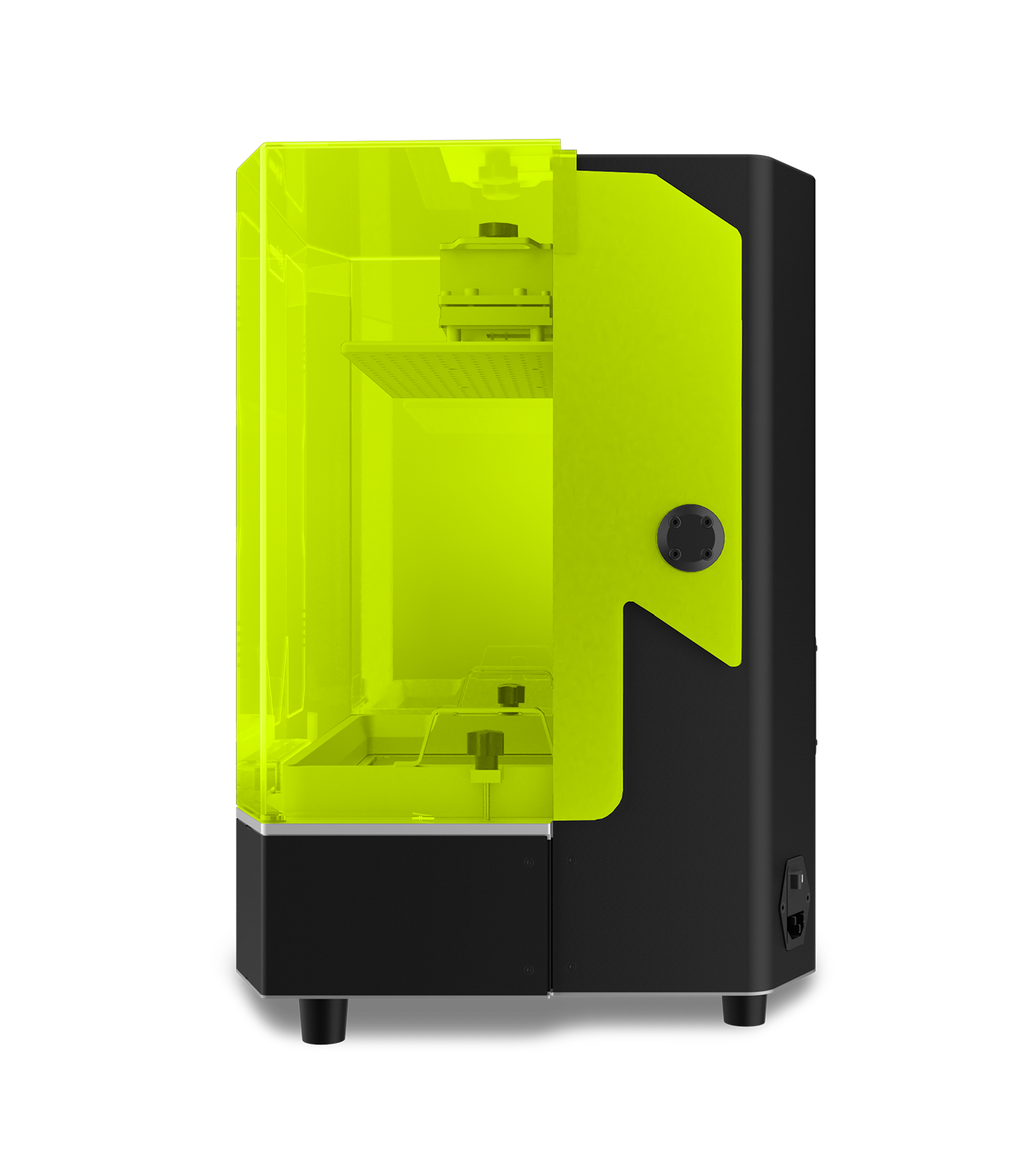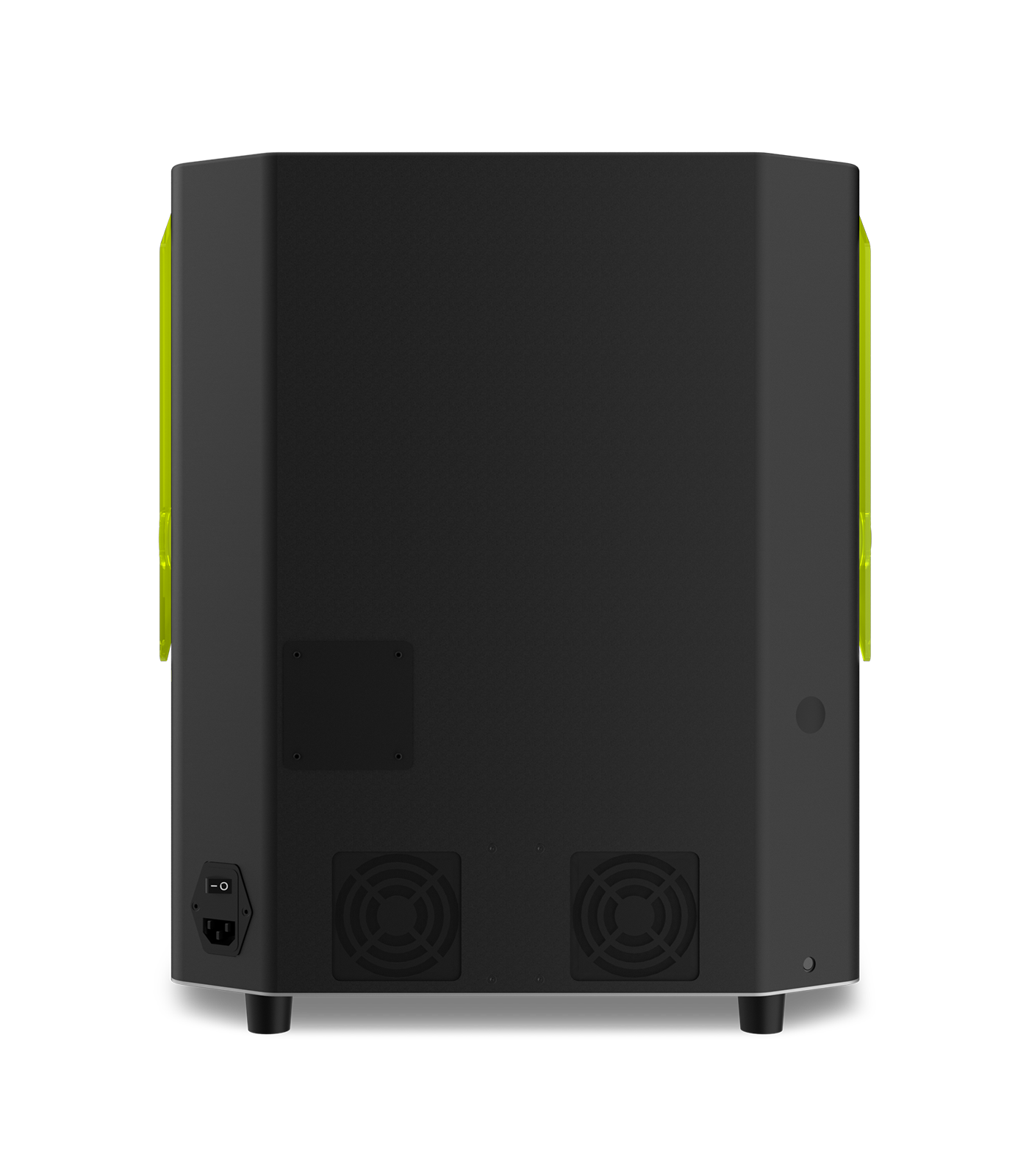 Phrozen Sonic Mega 8K S 15" LCD 3D Printer
In stock
Estimated lead time:1 week
Estimated lead time for items in restock are calculated from the re-stock time: The Sonic Mega 8K S pre-order will be dispatched from our overseas warehouse and begin shipping to customers in the EU and UK from January 2024.
For EU and US customers, visit your regional site to enjoy an elevated shopping experience!
The Sonic Mega 8K S pre-order will be dispatched from our overseas warehouse and begin shipping to customers in the EU and UK from January 2024.
Sonic Mega 8K S - Top Quality, But Affordable Price
Enjoy Massive Build Plate
Equipped with a 15-inch build plate, it's your best choice to mass-produce full plates of miniatures or print medium to large-sized models all in one piece—eliminating the need to batch-print your models.
Print 80 Models in 1.5 Hours
Known for its spacious printing volume, the 15" perforated build plate of the Sonic Mega 8K S can comfortably fit up to 80 of this 1/32 soldier models in one batch.
Other Features You Shouldn't Miss!
Safer and More Efficient to Save Resin
Before

Messy drops all around your workspace and is dangerous due to its weight.

After

Made with all metal, the built-in drip hanger is safer and conveniently saves every last drop of resin after print.
Space Efficient and More Convenient With a Lift-Up Lid
Before

Unsure where to put the acrylic cover due to minimum working space, and one clumsy move may accidentally knock up your finished prints.

After

Never forget where you put your lid again with a lift-up lid. It occupies less space in your studio while maintaining easy access to prints.
Let's Print an Articulated Snake!
---
*Please note that printing with extreme speed for an extended period will quickly wear out your LCD and ACF film.
Clamp Ghost (鉗鬼) | Discover 3D STL and Pre-supported Models (pixup3d.com)


Benefits
8K Printing Capabilities

: The Sonic Mega 8K S was designed with prints quality in mind, maintaining a striking 43 µm resolution, even at twice the size of typical desktop 3D printer. 

High Productivity Machine:

Equipped with the new high-speed

system

, it prints faster than ever for its size.

15" Mono-LCD Screen:

The largest Mono-LCD printing area on the consumer market with a 15" LCD and perforated building plate.

Lift-Up Lid

: Occupy less space in your studio while maintaining easy access to prints.

Built-In Drip Hanger

: Let your resin drips on an angle after printing, save every drip and it's easier to clean.

Pre-Calibrated Building Plate:

All Sonic Mega 8K S building plates are pre-calibrated before shipping. Get it out of the box and start printing immediately.

Seamless Integration With Pump & Fill*

: The Pump & Fill integrates seamlessly with the Sonic Mega 8K S printer system. Adjust your settings directly from the printer's touchscreen.
Specs
System:

Phrozen OS

Operation:

3.5" in Large Touch Panel

Slicer Software:

CHITUBOX V1.9.6 or above

Connectivity:

Front USB Port 

Design:

Technology Resin 3D Printer - LCD Type

Light Source:

405nm ParaLED Matrix 2.0

Release Film:

ACF Film

XY Resolution:

43 µm

Layer Thickness:

0.01-0.30 mm

Average Printing Speed: 600 layers/hr
Power Requirement:

AC100-240V;50-60Hz

System Power:

Max 240 W



Printer Size:

47.2 x 38 x 56.6 cm



Print Volume:

33 x 18.5 x 30 cm



Printer Weight:

26 kg
*All specifications have been tested in a laboratory. Please note that certain specifications may be subject to change without prior notice.


Shipping & Tariff
For US, EU*, UK, and AU customers, the prices listed are with shipping and VAT (/GST) included. For other countries/regions, the price listed doesn't include shipping and taxes. Shipping will be charged at checkout, while taxes might be calculated and charged together at checkout or collected later when your products are clearing through customs.

Please note that we WILL NOT be providing a refund if a customer refuses to collect (or returns) their product(s) due to customs fees/duties and/or other related costs.

Customers will be responsible for customs clearance in all countries except Thailand and Brazil, as we will charge you in advance and pay on your behalf for any duties and taxes that are due on products purchased.

Please note that the shipping cost will vary from country to country; for the exact cost, please view our check-out page.

For more information, please refer to our Shipping Policy.
*EU:Germany, France, Belgium, Netherlands, Luxembourg, Italy, Spain, Poland, Portugal, Denmark, Hungary, Slovakia, Czech, and Ireland.
Return & Warranty
According to the Consumer Protection Act, you have the option to request a refund within a period of 13 days. However, please note that the refund does not cover the shipping fees and tax/VAT charges. To initiate the refund process, you need to submit a request to the Phrozen Support Center within this 13-day timeframe. It is important to ensure that the product is returned in its original condition, and the entire batch order must be sent back. For more details, please refer to our Refund Policy page.
All products purchased from the official website of Phrozen are warranted under different terms. Phrozen offers a one-year warranty for all our products except consumables and components; this includes the LCD screen, FEP film, and ACF Film. LCD screens for the Sonic Mini 8K S, Sonic Mighty 8K, Sonic Mini 8K, Sonic Mega 8K, Sonic Mega 8K S, Sonic Mini 4K, and Sonic 4K are covered under a 3-month warranty. For more details, please refer to our Warranty page.
*Kind reminder: We would suggest pairing our printers with Phrozen's resins to prevent surface paint damage. If a problem occurs, please feel free to contact our support team.