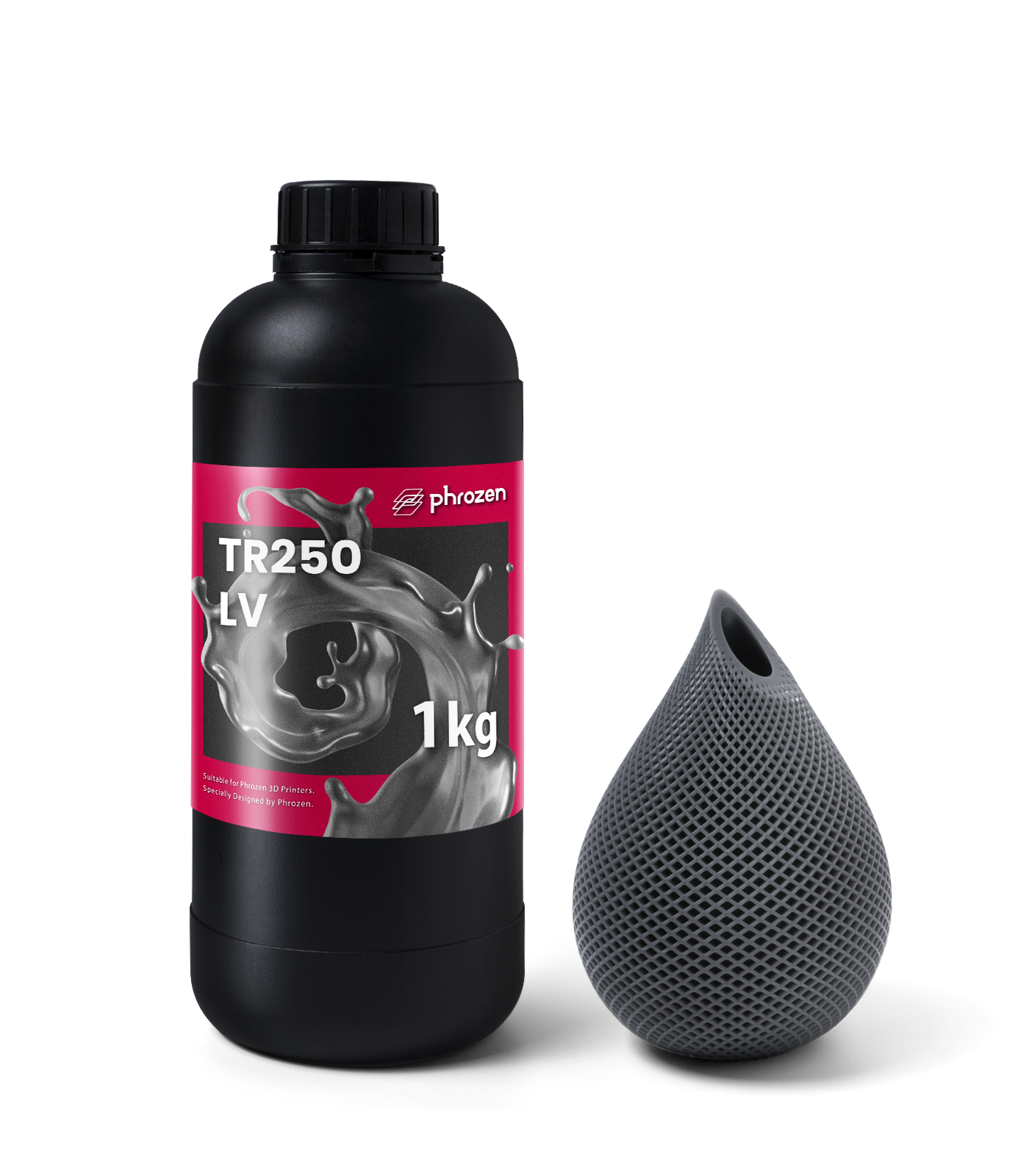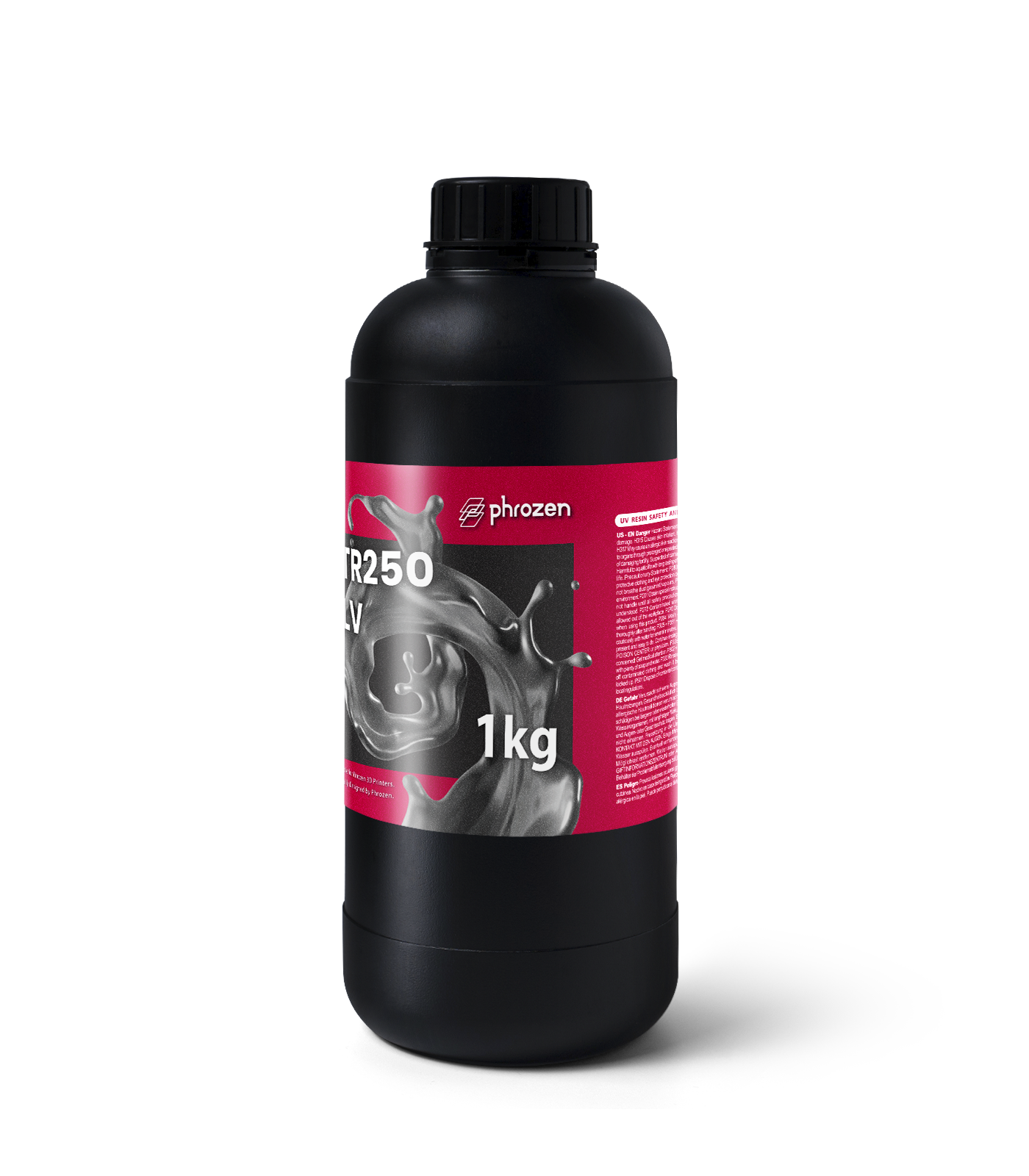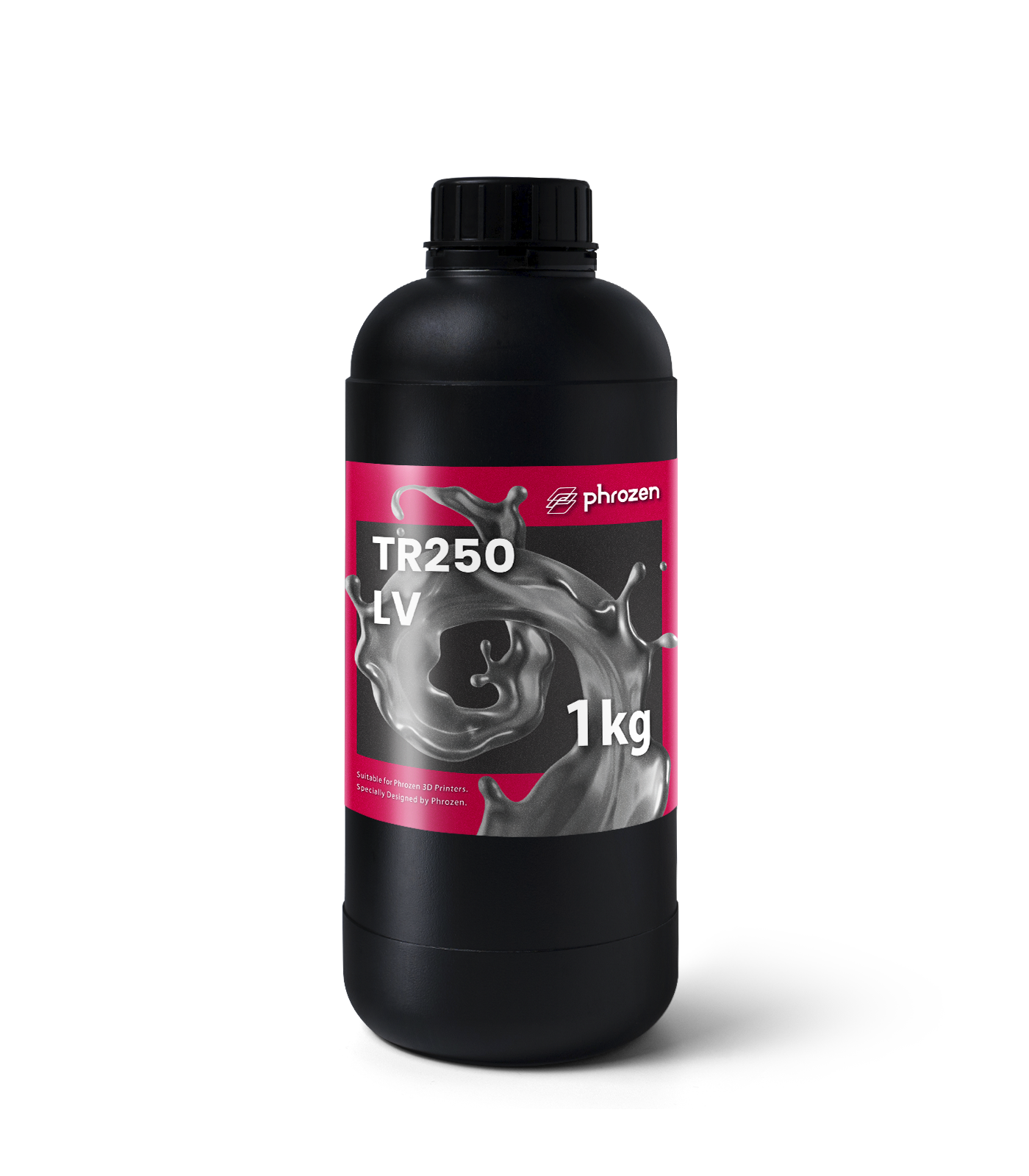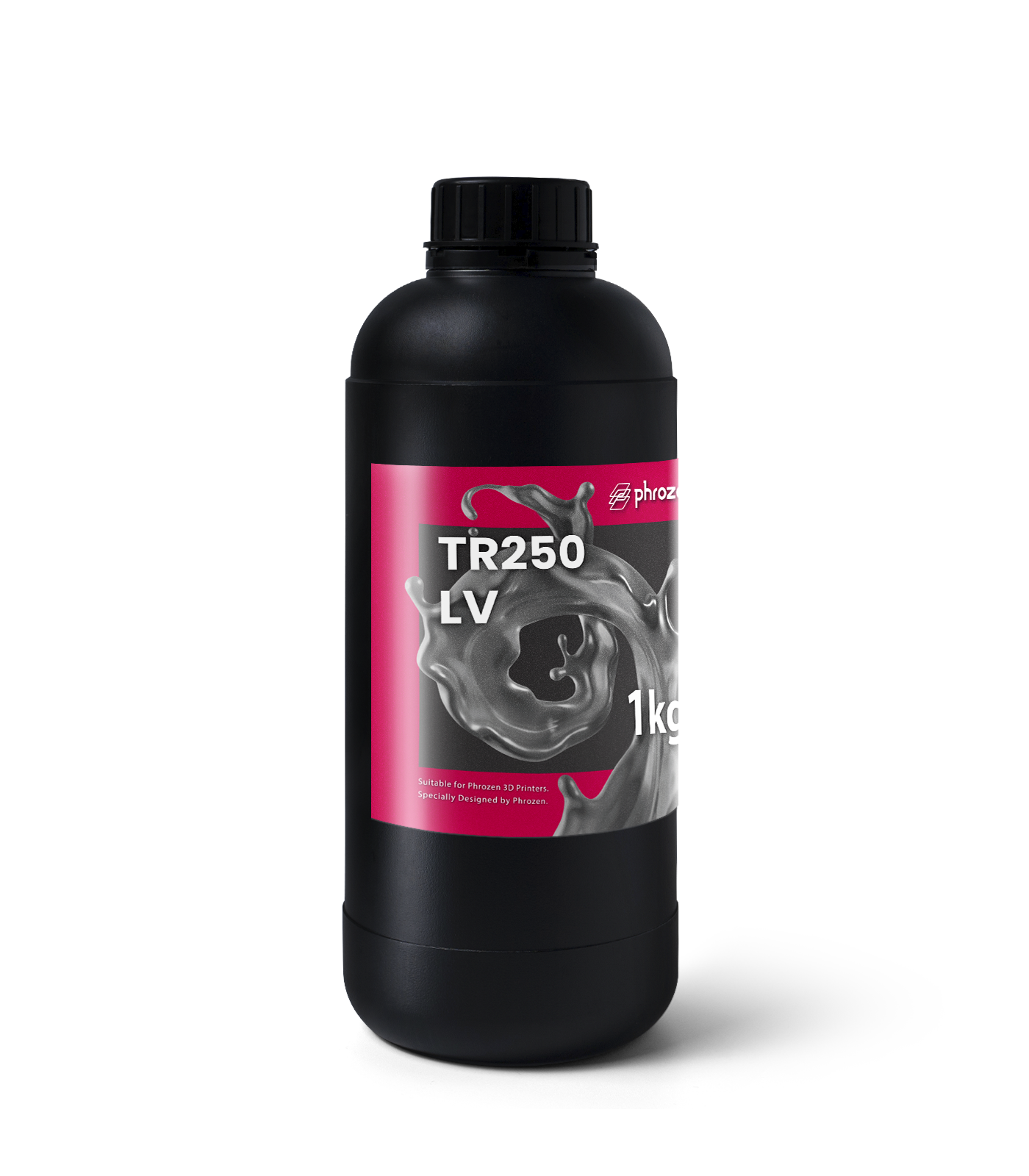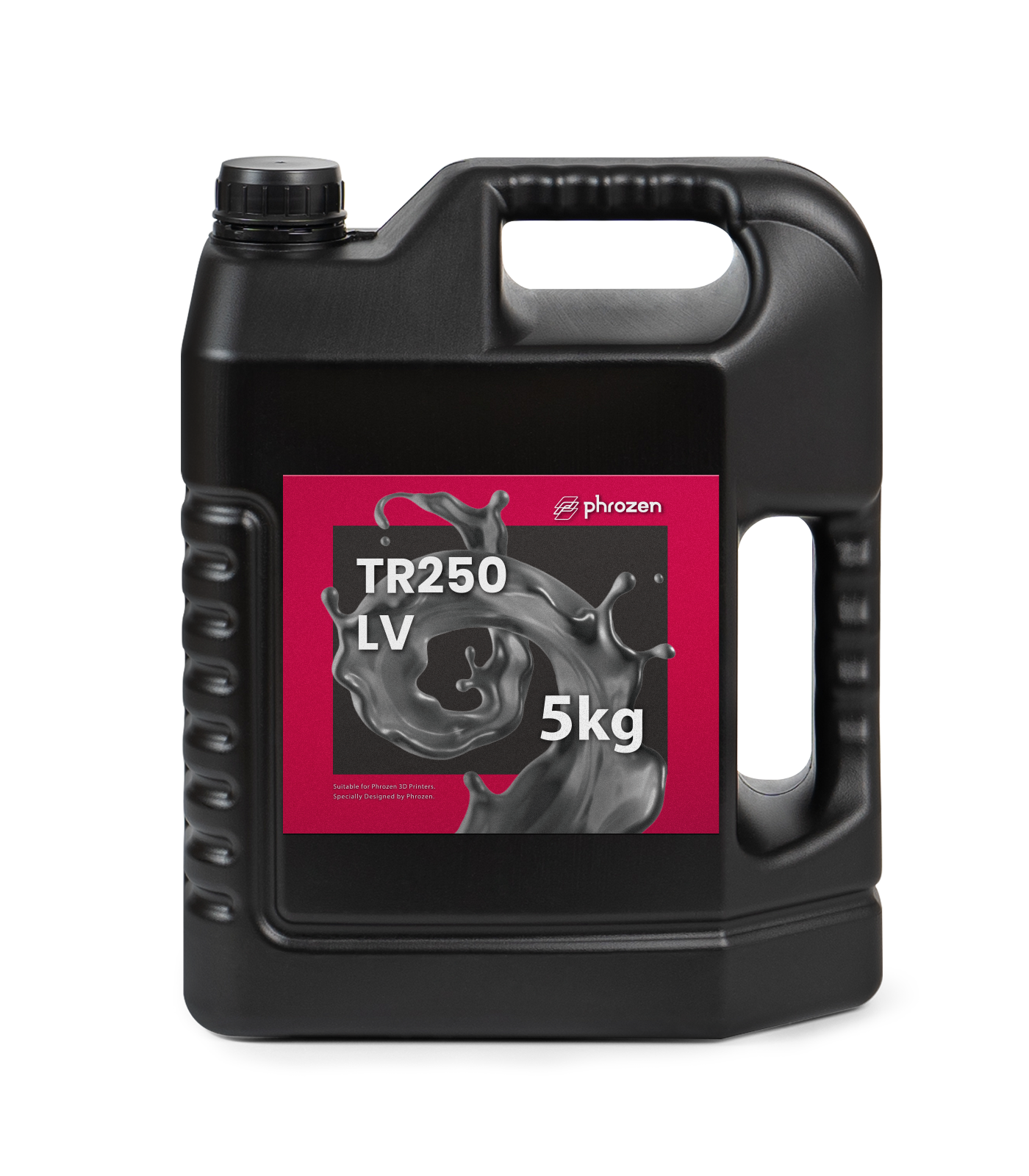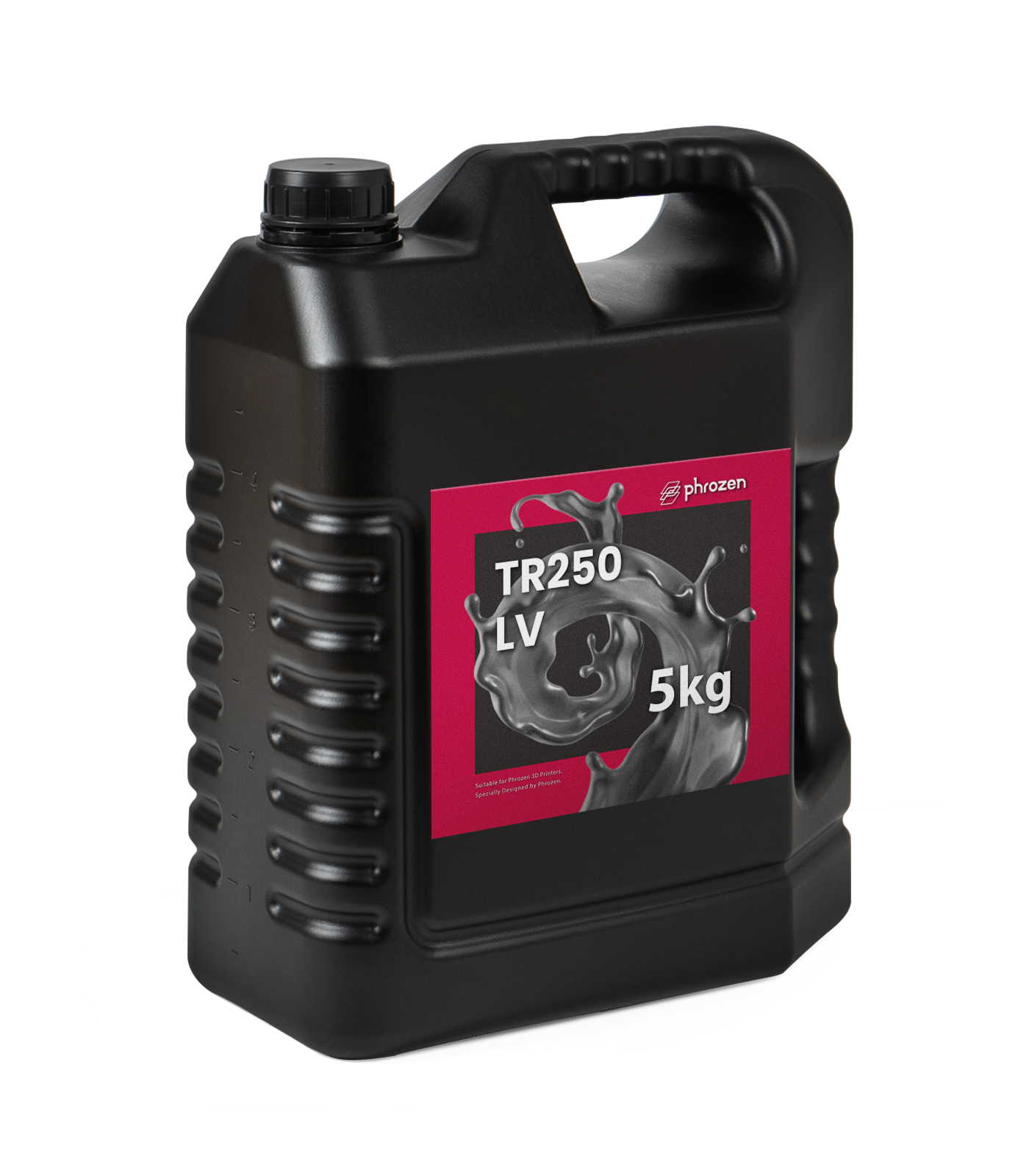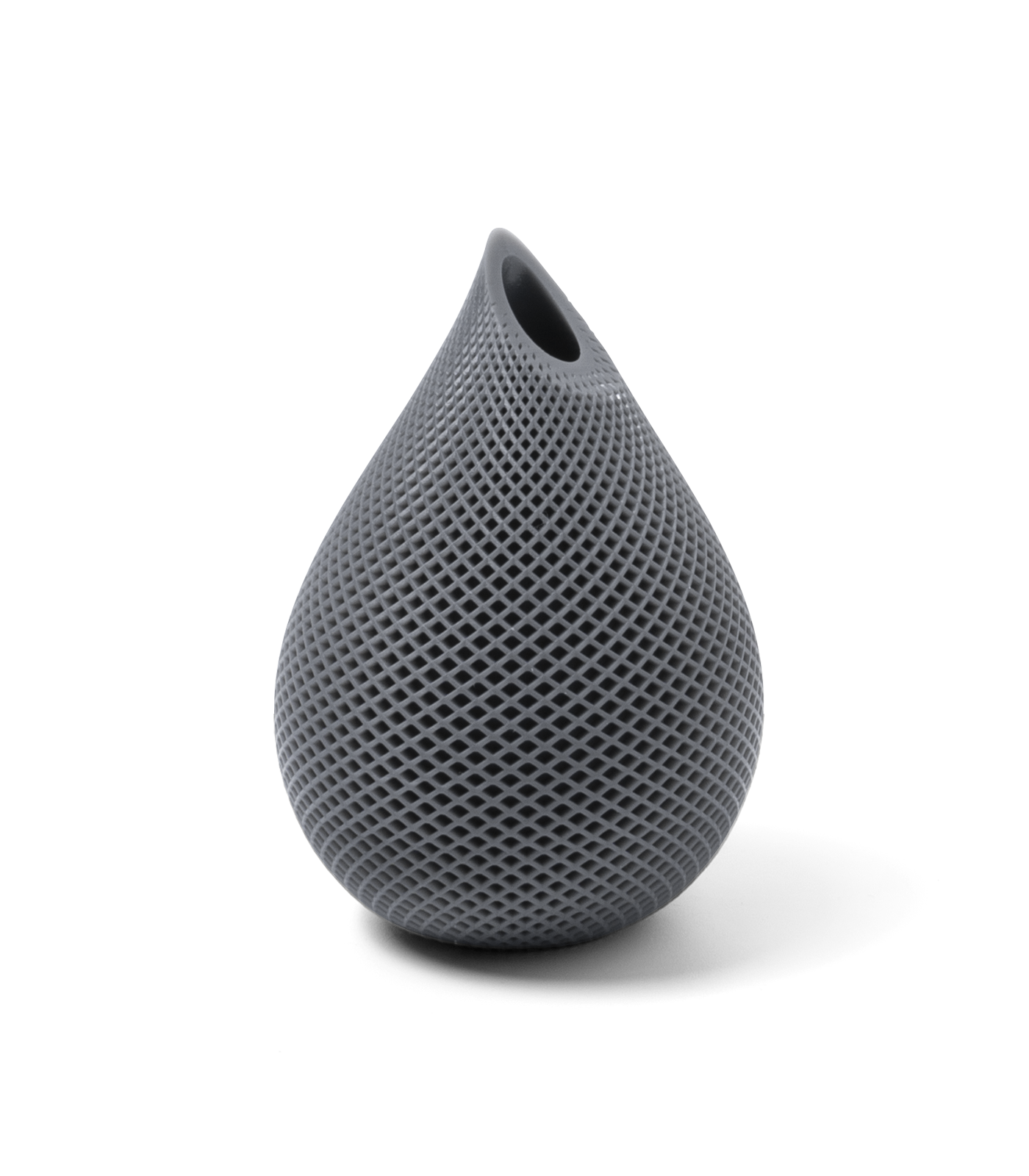 TR250LV High Temp 3D Printing Resin
In stock
Estimated lead time:1 week
Estimated lead time for items in restock are calculated from the re-stock time:
For EU and US customers, visit your regional site to enjoy an elevated shopping experience!
TR250LV High Temp: Explore Possibility for Engineering!
Phrozen TR250LV High Temp 3D Printing Resin comes with high thermal resistance, high mechanical strength, and with a certain toughness, making it ideal for making functional 3D printed parts.
High heat resistance and mechanical strength:

With excellent heat resistance and mechanical strength, this 3D printing resin produces durable and reliable prints for a wide range of applications.

Moderate viscosity and low odor:

With a low odor and moderate viscosity, this 3D printing resin is easy to work with and produces consistent, high-quality prints every time.

Unaffected by the environment for stable output quality:

Engineered to be unaffected by changes in the environment, TR250LV ensures that your prints remain stable throughout the printing process.
Resources

Specs

Weight: 1kg per bottle

Density: 1.1 g/cm3

Viscosity:

230-300 

cP

Surface hardness: 79 Shore D

Tensile Stress at Break:

25

MPa

Tensile Modulus: 900 MPa

Elongation at Break:

20

%

Notched Izod Impact:

6.31

J/m

HDT at 0.45 MPa: 

80 °C



*All specifications have been tested in a laboratory. Please note that certain specifications may be subject to change without prior notice.
Precautions
Make sure to preserve resin at room temperature. Store in dark and ventilated conditions.
After printing, please keep used resins in a closed & opaque bottle. Avoid mixing used resin with new resin.
Keep resin away from kids and away from direct sunlight exposure.
Wear gloves and masks when using resins. If this chemical contacts the skin or eye, wash with plenty of water.
DO NOT dump resin. Please cure it and treat it as general plastic garbage.
Shipping & Tariff
In certain countries, you may require a chemical import license for purchasing resins. Please click here for more details.
Phrozen currently only provides shipment services with FedEx and UPS.
The purchase price does not include tariffs and shipping costs. Please note that we WILL NOT be providing a refund if a customer refuses to collect (or returns) their product(s) due to customs fees/duties and/or other related costs.
Customers will be responsible for customs clearance in all countries except Thailand and Brazil. For customers in those countries, we are going to charge you in advance and pay on your behalf for any duties and taxes that are due on products purchased.
Please note that the shipping cost will vary from country to country, please view our check-out page for the exact cost.
For more information, please refer to our Shipping Policy page, or contact us at info@phrozen3d.com.